Dave Jones has said that Paul Parry is training with City after an injury forced him out of the Wales games against the Czech Republic and Brazil. parry should be fit to face Preston.
He does not expect any problems from Neil Alexander who has been away with Scotland. His main concren is Joe Ledley who has a painful toe infection.
City play Preston on Saturday, 3:00pm, and will look to extend their record breaking start to the season. In the last few years the Bluebird's have been second best at Deepdale. The last two games have been lost. Search back a little further and there are 4 - 0 and 5 - 0 defeats in the 90's.
Cardiff top the Championship with 4 wins from 5 games, including away wins at Barnsley and Leeds. Can we overcome the Red Roses of Lancashire after easing past the White ones in Yorkshire? Preston are yet to win at home.
Deepdale is three sides complete. That sections that are built are superb. Plans are in place to complete the rebuilding of a ground that once was home to the legend Tom Finney. Bill Shankly also played here and like Finney, has a stand named after him. The ground houses the National Football Museum. A must for all football fans. It's free to visit to see historic memorabillia.
The pics below are from our last visit to Deepdale. Click the image for a full sized pic.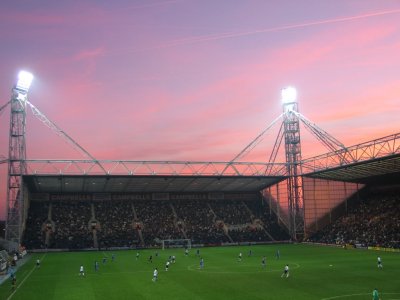 Sunset over Deepdale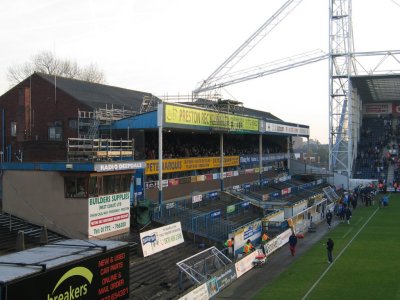 The soon to be knocked down old stand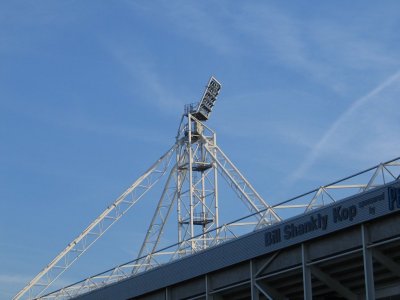 The Bill Shanly Kop (City fans will be in this stand)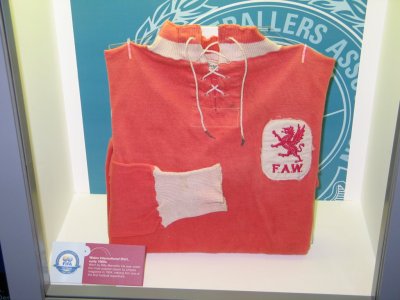 Billy Meredith's Welsh shirt (as on display in the museum)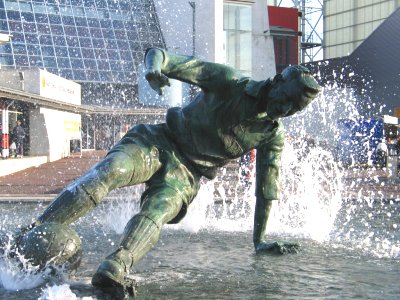 Tom Finney, a statue recreating a famous water tackle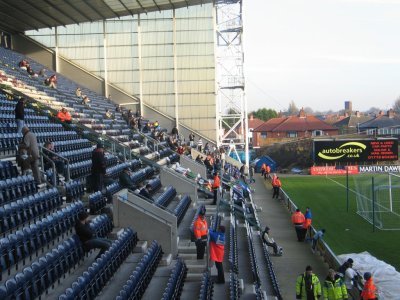 A view of the Shankly Kop. City fans get the far blocks