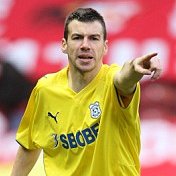 Cardiff are in a battle with Norwich, Swansea, Leeds and potentially Reading for the 2nd automatic promotion spot.
"They are all good sides up there with us, so there are always going to be twists and turns," said the former Motherwell player.
"Some may not come until the last week of the season, but all we can do until then is our own job.

"A lot of people are asking what about this game or that in the run-in, but we can only look to Saturday for now – looking four weeks ahead and what might happen is just silly.

"And the same goes for the table at the moment. Of course we'd love to swap places with Norwich because we want to catch them, but we can only make an impact with what we do.

"We don't play the teams around us, so there's nothing we can do to affect their run.

"We just need to win as many games as we can. If that's enough, then great, and if not, we go again."
Quinn emphasised it was upto City to do their job and then look at the others.

"There's a lot of teams that can go past us, so the first thing first is to look after our own jobs."
And looking ahead to the weekend's game between Swansea and Norwich Quinn again said it's about Cardiff doing what they do.

"Whether Norwich win or Swansea win next week, we go again and again and we keep working hard we'll keep getting the results we need."
The win over Derby on the weekend followed a run of four games without victory in March.

"Recently I wouldn't say there's been a lack of confidence," Quinn said. "But there has been a frustration. And that's because I think we deserved to win all of the last four games. There's not been any reason to panic."