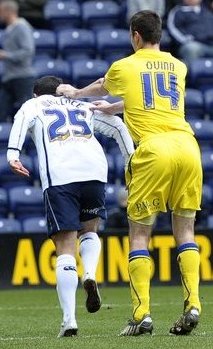 Quinn eneded his three year City relationshipwhen hiscontract ended.
While never a first team regular he was liked by the fans for some of his gritty performances especially when keeping Scott Sinclair quiet in a Cardiff win at Swansea.
He also scored the winning penalty in the Carling Cup win over Leicester last season.
Rovers manager Dean Saunders said: "He played 20 games in the Championship last season and he's an experienced player who knows his position."
Good luck to him.