Cardiff's Neil Harris: "We have talked a lot in the last 10 days about managers' jobs being based on results. I'm delighted we not only had the performance today but the result as well. I thought it was a dominant display. We ran over the top of Luton, in the nicest possible sense.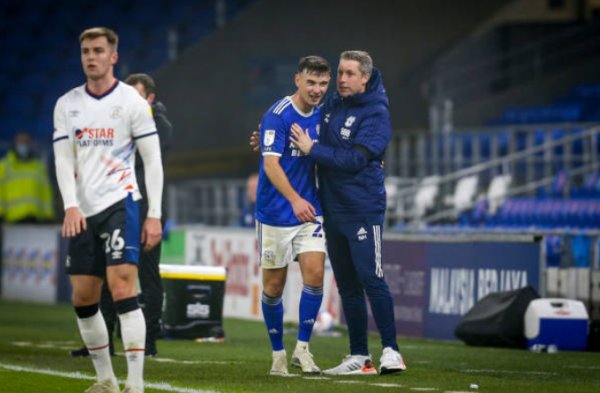 "I pick the team and the tactics and it's down to them to deliver it and they did it in an impressive performance with and without the ball. They have set their standards now. The start of the game was excellent and we dominated every area of the football pitch. The front pair were an extreme handful and we used them really well."
Luton's Nathan Jones: "I'm embarrassed if I'm being honest, because of the level of performance. Regardless of what we wanted to do and how we wanted to start we went 2-0 (down) after nine minutes.
"The goals we gave away were a real embarrassment and we have to be better than that because it has been a bit of a theme at times, it was the same away at Millwall, identical. I wish I had made 11 changes, I genuinely do and we have to address that."