Well, who'd have thunk it! Cardiff City, so supine and so outclassed on the big occasion last week and having to endure seven days of people like me ripping into them and the club for what I see as eight years of failure punctuated by an unlikely, but deserved, promotion followed by immediate relegation, came back with one of those 1-0 down, 2-1 up away wins which they have specialised in this season – I make it five of them now.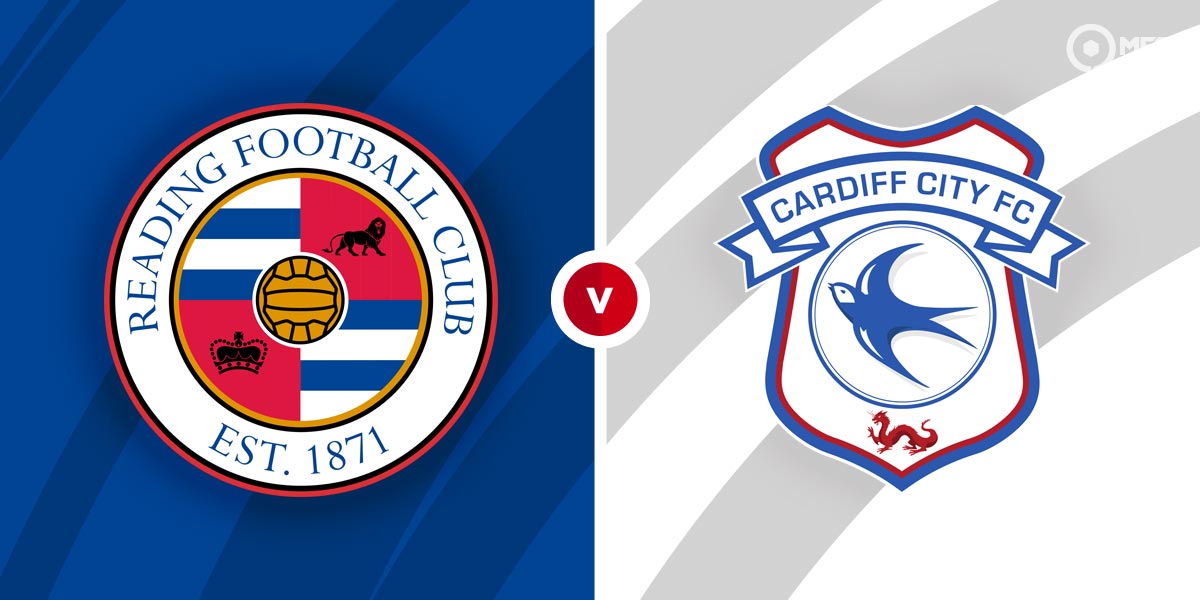 The last time it happened was at QPR on a ground where we have conceded goals at an alarming rate in recent years against a team that can be said to have had our number in recent years. Today it was at Reading against the Championship team we'd gone the longest without a win I believe. Our last win over the Royals before today was in November 2015 at Cardiff City Stadium, but we'd played twelve times against them before today in all competitions and, although there've been plenty of draws in that time, wins had been conspicuous by their absence.
That's a factual summary with a bit of statistical analysis thrown in, but what makes today memorable is the context of the match, which was set this time last week as the inquest into the derby debacle began, and the manner of the victory.
I think my frustration with the club, the team and the playing style used has been made clear on here in recent years. I've carried on about our style of play in particular probably too much, but that's because it means I no longer get the same levels of enjoyment that I used to get from watching us play – It's a style where the team has to win (although a draw can suffice occasionally) to make it all worthwhile, there are no positives whatsoever to be taken out of a defeat using the methods we've become associated with.
Therefore, it was with a mixture of genuine surprise and satisfaction that I made my half time cup of tea today – those emotions sprung from the fact that we were trying something different, we were trying to play like I've wanted us to for years. We were trying to play out from the back, looking to retain possession and the hoof forward was, almost, nowhere to be seen.
I half expected a response from the team to last week's events, but I expected it to be of the up and at 'em variety with plenty of commitment and passion. To a large degree, those elements were there, but there was also a control to it and a desire to play though our opponents, rather than the normal let them have the ball and look to catch them on the break attitude.
If what City were trying was not exactly completely new (there were a few signs of it in Steve Morison's early days in charge), it was hardly something the players were familiar with and in a first period where City could have no complaints about Reading being in front, there were the sort of mistakes teams far more used to the more patient approach make themselves occasionally as well as a few others that they don't.
Also, for all of what I'll call City's good intentions, there was very little sign of a goal apart from when I thought Jordan Hugill could have done more with a good cross from the right by Rubin Colwill and a twenty five yarder from the striker that sailed some way high and wide.
So, despite me feeling pretty good as I was making that cup of tea, I wasn't thinking that City we're on their way to one of those come from behind away wins, it was more that, maybe, a few lessons had been learned from the Swansea defeat after all.
For the first ten minutes or so of the second half, there was not really anything to suggest a change in the make up of the game, but, gradually, City's efforts to pass their way through the match began to become a bit more effective and the consequent upping of confidence on our part was reciprocated with a denting of it on the home side's part until a ten minute spell of domination which was as complete as almost anything we've seen in this season where we've spent so much time on the back foot was rewarded by an equaliser – albeit one that was hotly contested by the home side and resulted in the officials being booed until the end of the game.
Although never really looking like they would fall behind again, City rather gave the impression that they may be happy to settle for a point – that is until they came up with a truly amazing winning goal.
For a few under 23 team nerds at least, there's a famous goal they scored by City four or five years when they strung together fifty one consecutive passes I think it was before James Waite slotted in from close range in a game against Watford. The notion that City's first team would be able to manage something similar has seemed too daft for words in the intervening years, but we had the ball for a long period just before a swift combination of passes opened up the Reading defence for what, in some ways, was our goal of the season I'd say.
I've now looked at the video of the ninety minutes on the club website and it turns out that it was only fourteen passes I think, but the reason it seemed more was that the goal was the culmination of a period lasting about three minutes when the only three touches Reading got was either was, basically, to put the ball out for throw ins – we put together nineteen passes, gained a throw in and then fourteen more before the ball hit the back of the net – I can recall a completely out of character goal we scored against Brighton in the Premier League at Cardiff City Stadium which probably had Neil Warnock tearing his hair out at one stage, but, that apart, we've not seen this goal's like in years!
After that, despite seven minutes of added time, it was all pretty comfortable for City with Dillon Phillips, who I'd said only ever punches crosses during the week, coming a long way off his line to collect Reading's last hope cross into the box in a demonstration of the confidence levels we had by that point.
City's selection had an eye to the future because only captain Joe Ralls was selected out of the players contracted to the club whose deals run out this summer. There was also the ending, maybe only temporarily, of the three centrebacks system with the recalled Curtis Nelson accompanying Perry Ng as Aden Flint and Mark McGuinness dropped out. Cody Drameh and Joel Bagan were full backs, rather than wing backs, as City went with wide midfielders in Colwill on the right and Alfie Doherty on the left, while inside them Ralls and Ryan Wintle were the deep lying central midfielders. Tommy Doyle played as a number ten behind Hugill, while Alex Smithies dropped out of the squad completely with Phillips getting his first league start in more than six months.
City's 4-2-3-1 formation took us back to Neil Warnock times although there was a big difference today to how it was played compared to the times when the man who announced his latest retirement from management today was in charge here.
It's difficult to imagine Warnock's City team being opened up quite as easily as Morison's was in the first ten minutes as Bagan was left isolated as Reading worked a switch to their right flank and full back Andy Yiadom swung in an inviting cross that was powerfully headed in by Portugese centre forward Lucas Jaoa from five yards – the header seemed to go through Phillip's hands, but tt was so firm and the distance between keeper and scorer so small that it was hard to say if the City man could be blamed in any way for it – I tend to think not.
City's equaliser came as a result of the second perceptive pass in forward areas from Ralls in the first twenty minutes or so of the second half. From the first, home goalkeeper Orjan Nyland blocked Colwill's first time effort from what was our first of only three on target efforts of the afternoon, but he was helpless when Ralls' ball down the line was collected by Doughty, who had been swapped with Colwill at half time so that was playing on the right, who calmly glided the ball in for his first goal for the club.
Reading claimed there had been a foul on Joao by Ng in the build up to the goal and looking at it again, I think they've got a point, although the shouts about offside against Doughty were harder to justify as the only video evidence I saw had him more or less a foot beyond the last marker.
However, the picture also had the ball in the air when the photo was taken and as such, there is no way of knowing where Doughty was when the ball was played – so I don't think it can be said for sure that the City man was onside when the pass was played.
It stayed at 1-1 going into the last ten minutes, but City won it with a fine goal stemming from that long period of padding I mentioned before Doyle combined with subs Isaak Davies and Will Vaulks to send the latter running through unmarked into the penalty area and he clipped his shot beyond Nyland from twelve yards out.
There are some things to be borne in mind before people like me start getting too excited that the players already at the club before the summer rebuild were able to win a game playing in a way that I thought was beyond them. For a start, Reading haven't been very good this season and despite the fact that Peterborough, Barnsley and Derby only picked up a point between them today, they are still not in a position to be considered safe yet – unlike us, who are mathematically safe from the drop now.
Also, the home side had played a game in midweek (they beat Stoke 2-1 at home) and it could well, be that it was tiredness, not anything special that we did, that forced them onto the back foot for most of the second half.
Nevertheless, I find it great that we had fifty eight per cent of the ball and won, because the received wisdom is that City don't have the creativity needed to dominate proceedings when they have more of the ball. It was also so good to see Codey Drameh winning three tackles in less than ten seconds in the dying minutes, even though it does raise the inevitable question as to why the team couldn't have come up with something similar against Swansea?
https://mauveandyellowarmy.net/