Carsiff City Supporters Club issued the following statement on www.ccsc.co.uk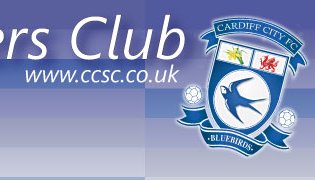 Following the announcement by Cardiff City that our Malaysian backers were set to invest £100m into our football club which would also see a change to the team's colours and badge, the CCSC committee decided to ballot all 2,800 members in order to gauge opinion on what was clearly an emotive subject.
Although Chairman Dato Chan (TG) has sinced announced that Cardiff will continue to play in blue next season, the results do give us a good indication as to how our members feel regarding these plans and will help guide us in any future negotiations with the club.
The results were as follows:
The total votes cast were 732 (26% of our membership)
Option 1 - Fully supportive of investment and rebranding: 355 (48%)
Option 2 - Reluctantly accept proposals to rebrand to ensure financial security: 329 (45%)
Option 3 - Not willing to accept investment under these proposals: 48 (7%)
Therefore, some 93% of those who voted are in favour of the investment, however the membership is split between those happy to fully accept rebranding and those wishing for CCSC to contiinue to lobby for retension of the blue home kit and badge.