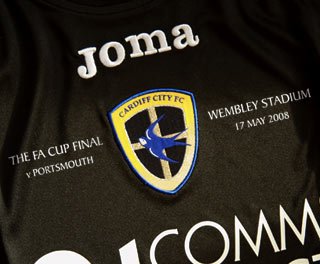 They included:
1) CCFC Signed FA Cup final picture & shirt.
2) Framed Ryder Cup Picture signed.
3) Framed CCFC 'Barcelona' style shirt with CMB as the sponsor
The two Cardiff City shirts are irreplaceable for Steve and he is appealling for anyone with any information to come forward.
A reward is being offered for their safe return.
Please contact
or call
02920 360434 if you can help.