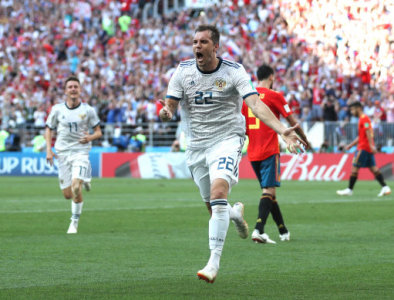 Russian newspaper Sport Express are reporting that 29-year-old Artem Dzyuba is attracting interest from Cardiff City.
The 6ft 5in Zenit St. Petersburg striker is currently enjoying the limelight at the World Cup as Russian prepare to face Croatia this evening. He has already scored three times in the tournament and is on the top scorers leaderboard behind Harry Kane, Christiano Ronaldo, Romelu Lukaku and joint with Antoine Griezmann.
Did you know that Cardiff City in Russian is "Кардифф Сити"