The Air Accidents Investigation Branch (AAIB) published a report this week revealing that Sala and most likely the pilot, David Ibbottson, were exposed to carbon monoxide at a level that could cause seizure, unconsciousness or a heart attack.
More detailed information can be found here on the UK Government's website.
Geraint Herbert, the AAIB's lead inspector for this investigation, said: "Symptoms at low exposure levels [to carbon monoxide] can be drowsiness and dizziness, but as the exposure level increases, it can lead to unconsciousness and death.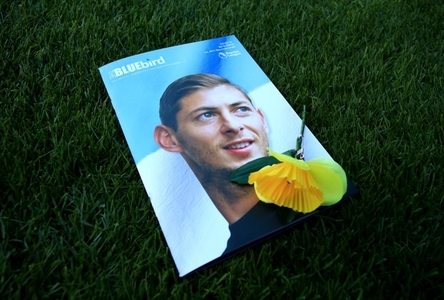 "The investigation continues to look into a wide range of areas in relation to this accident, but in particular we are looking at the potential ways in which carbon monoxide can enter the cabin in this type of aircraft."
A statement released by solicitors on behalf of Sala's family said: "That dangerously high levels of carbon monoxide have been found in Emiliano's body raises many questions for the family.
"How he died will be determined at the inquest in due course.
"The family believe that a detailed technical examination of the plane is necessary.
"The family and the public need to know how the carbon monoxide was able to enter the cabin. Future air safety rests on knowing as much as possible on this issue.
"Emiliano's family call on the AAIB to salvage the wreckage of the plane without further delay."
Cardiff City released their own statement:
Cardiff City Football Club agrees with calls to salvage the wreckage of the aircraft which crashed whilst transporting Emiliano Sala.
The AAIB's report raises significant questions and more detailed analysis must be done to establish what caused the accident and resulted in the loss of two lives.
No blame should be attributed to anyone, until the final report is published.