Neil Warnock says Scotland's Callum Paterson has "not looked back" since breaking into the Cardiff City team, reports BBC Sport

Paterson, picked in the latest national squad, sustained a serious knee injury in 2017 and joined Cardiff in June, debuting there in October.

Warnock said: "From a manager's point of view, I always look at my lads and say, 'would you want him in the trenches with you?'

"And I'd want him in the trenches with me any day."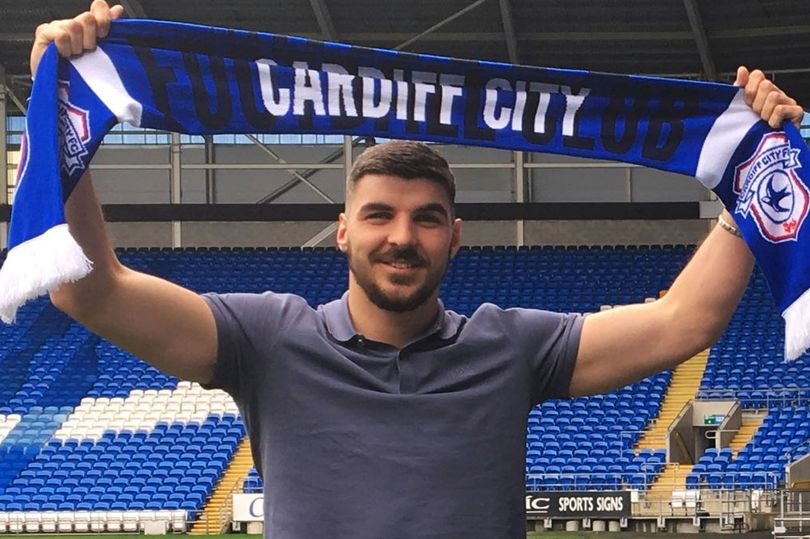 The 23-year-old was an unused substitute in November's 1-0 friendly defeat by Netherlands in Aberdeen.

He last featured for his country in the 2016 loss to England at Wembley and in recent times has scored seven times in 25 appearances for Cardiff, who are second in the Championship.

"I'm delighted for him," Warnock, 69, told BBC Radio Scotland's Sportsound.

"He's obviously a mad Scotsman and desperate to play for his country. He's had a really horrific last 12, 18 months with injury. He had a really bad injury at Hearts. We had a gamble with him. I always quite liked him up there.

"It was a good time for him to join us and he's done ever so well. He took until October to get fit but he's not looked back, really.

"He is a bit of a character. Fabulous lad. He's already picked up certain things with us and he'll continue to learn."

With Hearts and Scotland, Paterson played right-back but has been in midfield with the Bluebirds.

"I've converted him at the moment - he's actually playing centre midfield for me at the minute," said Warnock.

"I've just given him a bit of freedom in there. He just wants to play. Because he's been out so long, he's just so enthusiastic. He's been very good in the air. He's got a good eye for goal. Even at Hearts, he used to score a lot of goals from full-back.

"I also think he's quite capable of playing right-side centre-half. He's got a good turn of pace and very good in the air. With the right partner, he could play in there. He has got all the attributes.

"I'm not sure as a full-back, he's better off as a wing-back."

Last season, Warnock took Scotland goalkeeper Allan McGregor on loan from Hull City as he recovered from injury and the former Rangers stopper is now back in the first team at Hull.

McGregor is one of three keepers selected in Alex McLeish's Scotland squad for this month's games against Costa Rica and Hungary.

"I just thought he had a great attitude," Warnock said of McGregor. "He was relieved to come and play for me, really, because I just told him, 'I want you to enjoy it - don't worry, if you make a mistake you're in my team the week after'.

"You could see he hadn't played for a while the first coupe of games but then once he got into the swing of it, he was just commanding and a really good lad in the dressing room.

"He lifted everything around him, the lads got on with him and [he was] just what you need really."