So, we didn't make it to the top of the table by Thurdsay and, based on what we saw on Wednesday, it's going to be some time before we're within three points of being able to do so again. We face third placed Bournemouth tomorrow in a match which will go some way towards telling us whether we're good enough to be serious top six challengers this season.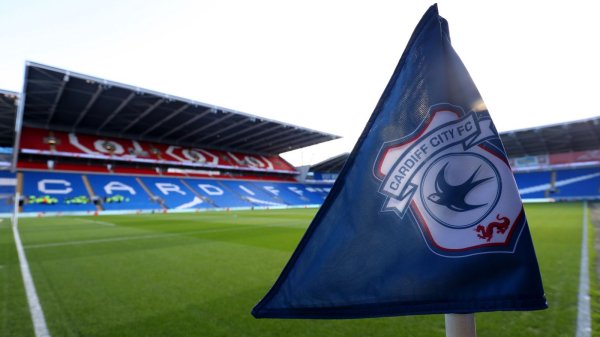 Bournemouth are a side we did not play against in my early years as a City supporter, but, unlike some teams, I can put together seven questions on them – here they are, with the answers to be posted on Sunday.
60s. This man with a surname that was stretching things a bit began his career with his local club, Bournemouth, and was a regular in their side for six years before a transfer to surrounding far removed from Dean Court (he probably had to add an extra layer of clothing when he played there). His new side were, briefly, big spenders under the ownership of a headline loving Chairman for a spell during this decade for all of the good it did them and I remember them now more for their newspaper style programme than for anything they did on the pitch. Still, our man was doing something right, because his next transfer, involving another long journey to a town with a dock and a team that was returning to the First Division, where they were to stay for nearly three decades. He made well over a hundred appearances for this club and then moved a lot nearer to a home to a place with a famous ship and a team, including him, that City were able to record a rare win against as they were slipping into the Third Division. A twenty year career ended with a five year spell back at Bournemouth during which he only played two league games – can you name him?
70s. This native of Over Wallop had a decent start to his career, scoring at a rate of one every three and a half games or so for Bournemouth before moving on to another team quite near to his birthplace who were, at that time, a more established club. He went goalless in his dozen league matches for them though and moved west for a decent fee to what was then a town in 1977 where he enjoyed the best days of his career, with the highlight probably being when he got one of the goals when a big name Second Division Division side were humbled by his Fourth Division team in the Third Round of the FA Cup. His scoring rate was up to around one every two and a half matches with this team, but injuries did not help his cause and his place in the side was lost as two Liverpudlians moved in to block his way into the first eleven. Eventually returning to Bournemouth for a short spell, he saw out his league career in a barracks before ending his playing days with an alliterative team from Wiltshire, but can you name him?
80s. Often described as a cultured midfield player, he later achieved some notoriety as a manager, but, before all of that, he played twice in a season for Bournemouth against one of our poorer teams during this decade. Bournemouth were his fourth club, having played previously for teams (two of them London neighbours) that were either in the First Division or challenging for a place in it, but, arguably, he became most famous during his time at his last club as he embarked on a new career that saw him enjoy a bit of a Marmite reputation, name him.
90s. "Parksey", a, undeserved, national stereotype in real life perhaps, turns out twice in a season for Bournemouth against City.
00s. Not a fan of Whiplash band by the sound of it.
10s. Sunday man initially roams to become a title winner (4,6).
20s. Last season he appeared for Bournemouth against us, this season he's played against the Terrors and the Pars among others, who is he?
Answers:
60s. Goalkeeper Dave Best signed for Bournemouth in 1960 and moved to Oldham, who had Ken Bates as their owner for a spell during this decade, six years later. Ipswich were his next team and most, if not all, of his one hundred and sixty eight league appearances for them came in the old First Division. Best had just over a season at Portsmouth, he was in goals for them when they lost to a Peter Sayer goal at Ninian Park in April 1975, before a final spell as a back up at Bournemouth.
70s. Howard Goddard arrived at Newport County via Bournemouth and Swindon and scored forty two times in one hundred and five league appearances for County, but his most famous goal for them was probably his winner in a 2-1 FA Cup victory over West Ham at Somerton Park. The Tommy Tynan/John Aldridge strike partnership signalled the end of Goddard's days at County and he moved on to Bournemouth, again, Aldershot and Trowbridge Town before retiring.
80s. John Beck played for QPR, Coventry, Fulham, Bournemouth (he featured in both of their games against City in 85/86) and Cambridge United where later as their manager, his long ball tactics took them to heights that they'd never reached before and haven't done since. After that, his career rather fizzled out, but don't rule out a comeback if Mick McCarthy and City come to a parting of the ways!
90s. Scott Mean played Parksey, one of the members of the England team in Mike Bassett England Manager, after his retirement from the game – in 94/95 he played in a 3-2 home win and a 1-1 away draw for Bournemouth against City.
00s. James Hayter – Whiplash was James' seventh album.
10s. Andy Surman.
20s. Jack Simpson came on as a very late substitute in Bournemouth's 1-1 draw at Cardiff City Stadium last season and was reportedly on the brink of signing for us in January, but he opted to sign a pre contract agreement with Rangers and has appeared for them in matches against Dundee United and Dunfermline this season.