60s. He played against City for Barnsley during this decade, played fifty times for their senior team in a season at seventeen, was club captain at nineteen and had Manchester United and Spurs scouts watching him before an injury which caused him to miss a season at the age of twenty. When he came back, there was a match against Watford where he was switched to centre forward with Barnsley 2-0 down and he scored a hat trick to secure a 3-2 win – he holds the Barnsley club record for most goals scored by a defender, but who is he?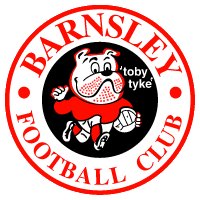 70s. Described as a "fiercely competitive, tough tackling midfielder", this man was a different type of player to his more famous brother who he started his career with in the same youth team. However, only three appearances for the club's senior side followed and a modest fee saw him move to the coast to look for crustaceans. A smaller fee was enough to see him sold to Barnsley three years later and he must have done well for them because his next move saw him sold to neighbours for a club record fee. Despite his popularity with the supporters of his new club, he didn't make it to a hundred appearances for them and went into the final stage of his playing career with four years spent at three clubs who are no longer in the Football League and tended to be down among the strugglers when they were. His managerial career was like his playing career in some ways – he'd played for two of the three modest sides he took charge of and generally did a decent job with most success coming with a promotion and cup wins over some big boys coming in his first management job at a team that had not seen him as a player. Can you name him?
80s. Described as an "effervescent" striker by Wikipedia, he played three times for Barnsley against City during this decade experiencing a win, a draw and a defeat, but not managing to find the net. His home town team were his first club and, apart from a short loan spell at an ordinary, uncultivated piece of land, wore red for all of his Football League career, There was another loan spell at the home of a Classic, before his best days were experienced with a club a lot closer to Cardiff for whom he scored twice in a Wembley Final. He moved on after five years and just under two hundred league games to a place full of soldiers where he could not maintain his scoring rate and so finished his playing days with black and white striped non leaguers – do you know who he is?
90s. Any lad lives with the hope of becoming as prolific a goalscorer as …………..!(4,7)
00s. With a name which sounded like something out of Star Trek the Next Generation, this forward made his Barnsley debut in a losing cause against City. It was a draw the next time he locked horns with City, but his two later encounters with us were also to end in disappointment for him and his team with the second encounter being something of an anti climactic follow up to a main course. He ended his Barnsley career as he had begun it, by playing against us, before he departed to sign for a club we had played against in European competition a few decades earlier, but can you name him?
10s. Two time Newport player found on Middle East golf course? Surely not! (6.6.)
20s. Which current Barnsley first teamer has had four spells at the Bower Fold playing for the Celts?
Answers:
60s. Eric Winstanley had a thirty four year association with Barnsley as player, coach and caretaker manager – he played over four hundred times for them between 1962 and 1973 before signing for Chesterfield for whom he made over a hundred appearances before retiring in 1976.
70s. Alan Little played alongside his brother Brian in an Aston Villa team which beat Liverpool in the 1972 Youth Cup Final. Alan only played three league matches for Villa before signing for Southend in 1974. Three years, and over a hundred league game later, he signed for Barnsley who accepted a club record fee bid of £25,000 from Doncaster in 1979. Little ended his playing career with spells at Torquay, Halifax and Hartlepool and in 1993 was appointed manager of York who he steered to promotion to the third tier in 1993, a Play Off defeat a year later and League Cup wins over Manchester United and Everton in 1995 and 1996 respectively. Little's record at Southend was not as impressive, but he kept them in the Football League after that seemed unlikely when he was appointed and had to sell many of his better players during a financial crisis – his last job was at Halifax where a bout of Appendicitis was the prelude to his sacking.
80s. Glyn Riley's first encounter with City saw Barnsley win a dramatic League Cup tie 3-2 with a very late goal in 1980, but his league encounters with us in 81/82 saw Barnsley beaten 1-0 at Oakwell, before a goalless draw was played out at Ninian Park. Riley was loaned to Doncaster before he signed permanently for Bristol City in 1982. He scored over sixty times in one hundred and ninety nine league appearances for the wurzels, but the highlight of his time at Ashton Gate was probably when his two goals helped his team beat Bolton in the 1986 Football League trophy Final. After a loan spell at Torquay, Riley moved on to Aldershot and then into non league football with Bath City in 1989 before his retirement.
90s. Andy Saville.
00s. Hungarian international striker István Ferenczi made his Barnsley debut when he came on as a sub in their 2-0 defeat at Ninian Park in February 2007. Ferenczi was later in the Barnsley team which drew 1-1 with us at Oakwell early in the 2007/08 season and then faced us twice in the spring of 2008. Joe Ledley's early goal ensured City came out on top in the FA Cup Semi Final at Wembley in April and then Ledley found the net again on the final day of the league season in a 3-0 win at Ninian Park – Ferenczi returned to Hungary a couple of months later when he signed for Ferencvaros who knocked us out od the European Cup Winners' Cup in 74/75.
10s. Barnsley's Jordan Greene has had two loan spells with Newport County in 16/17 and 19/20.
20s. Barnsley goalkeeper Jack Walton has been loaned to Stalybridge Celtic, who play at the Bower Fold, four times.