Our fourth match of the season and already we're heading into an international break, so this will probably be the last quiz for a little while – seven questions on Blackburn dating back to the 60s, I'll post the answers on here sometime over the weekend.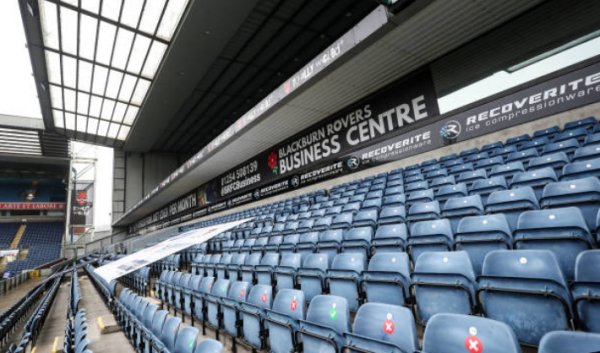 60s. Who is he? Part of the Blackburn side my brother watched at Ninian Park in his very first City game (good luck for Monday Sean), this player never moved out of Lancashire in his career and shared his surname with a soap character from the county and an area in Bolton. Starting off at a place of learning, he didn't exactly make it to degree level as he left to head for Ewood Park after only playing ten games. He did better at his new club though, scoring the only five goals of his career for them as he made it just past a century of appearances. Leaving Blackburn late in the decade, he seems to have disappeared from the Football League, before resurfacing in 1971 at a town which houses a venue that sometimes stages the British Open Golf tournament – his new side were very much basement dwellers at the time, but they'd give a lot to be in the same position now as they were then.
70s. I must admit that I remember this centreback much more for his appearances against us for a side from not too far away from Ewood Park who wore the colours of one half of Blackburn's shirt than I do for them. However, he was in a Rovers side beaten at Ninian Park during this decade when a player from Merthyr struck the decisive goal. His first, alliteratively named, club was from the Midlands though and then he was off to Lancashire and the team I recall him playing for most. Moving on to Blackburn after six years and almost two hundred and fifty league appearances, he made it into three figures for them as well before seeing out his days playing in what was once known as "the Wembley of the North", can you name him?
80s. How many of this full back's five goals for Blackburn were crisp shots from distance I wonder – do you know who he is?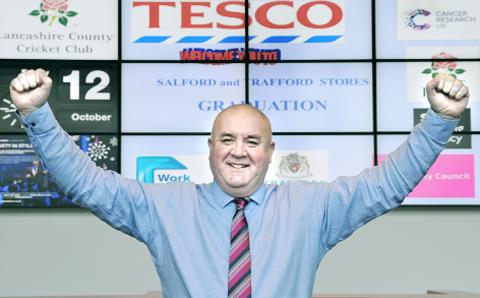 90s. By the sound of it, this breakfast cereal may well be a certain ex Blackburn full back's favourite meal. Who? N.B. This question comes with the appropriate apology. (5,5)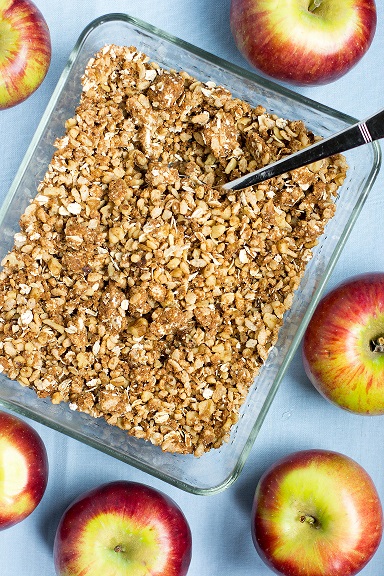 00s. Nigerian head in sandle mix up (4,5).
10s. This centreback, whose nickname I suspect may have been horse, made his reputation in the lower divisions and he was in his late twenties before the improvements which led to him being capped by his country began to be noticed. Starting out with a team whose nickname means "good little club", he moved to Blackburn at twenty one, but his lack of impact there could be summed up by the fact that he hadn't played a league game for them when he moved on to stripey Premier Leaguers who played at an odd sounding football ground where his steady performances caught the eye of a club based at the home of one of the Classics. It was when he was, first, loaned and then signed permanently by red town dwellers down south though that he began to make waves prompting some current Premier Leaguers to snap him up for a six figure fee as they began their gradual climb to the top flight. He played a big part in a promotion, but returned to Blackburn soon after that and was in their team for a game at Cardiff City Stadium in which one of his team mates stole all of the headlines. He ended his career at the age of thirty seven with another one of his former clubs, but can you name him?
20s. A scorer already for Blackburn this season, he has one thing to his name which makes him unique at that club – what?
I can't finish without giving another plug for my new book Real Madrid and all that – 1970/71, the season which defined Cardiff City for the rest of the twentieth century, which can be bought as a paperback or e-book from Amazon.
Answers:
60s. George Sharples made his first appearance for Everton (the "school of science) in 1960, but had only played ten times for them before he signed for Blackburn in 1964. Over the next five years, he played one hundred and three times for Blackburn with one of those games coming at Ninian Park in January 1967 in a 1-1 draw where he had the honour of being watched by my bored stiff brother. Southport (home of Royal Birkdale golf club) were his final club, playing twenty five times for them in 71/72.
70s. Graham Hawkins started with Wolverhampton Wanderers before signing for Preston. He moved on to Blackburn in 1974 and was in their side when they lost 2-1 to us in August 1976 when a rare goal by Derek Showers proved to be the difference between the teams. He retired from the game in 1979 having played sixty odd times for Port Vale.
80s. Jim Branagan.
90s. Apologies for this, but it's Chris P(rice).
00s. Neil Danns.
10s. Gordon Greer started out playing for Clyde FC (the Bully Wee) and he'd only played thirty times for them when Blackburn's £250,000 bid for him was accepted. He played just the one game, in the League Cup, for Rovers though and returned to Scotland to play for Kilmarnock. Injuries blighted Greer's time at Doncaster (the home of the St Leger) after he had signed for them on a Bosman and they released him after a couple of years – Swindon, where he had made a good impression in a loan spell, took him on and he did so well for them in the 09/10 season that Brighton were willing to pay a further £250,000 for him. Immediately appointed club captain by Gus Poyet after signing, Greer played over two hundred timed for them over the next six years and when he won the first of his eleven caps for Scotland he became their oldest debutante in half a century. Greer was in the Blackburn side beaten 2-1 at Cardiff City Stadium in the Sean Duffy match in 2016 and a year later he started his final season in the game back at Kilmarnock.
20s. Eighteen year old Tyrhys Dolan is the only member of the Blackburn first team squad whose forename does not have a vowel in it.