Seems the natives are getting restless about our playing style – I think it's an argument that is never going to be too far away this season, but a positive result at Blackburn on Saturday would push it a bit further down the Cardiff City pecking order for now. Here's seven questions dating back to the sixties on Blackburn.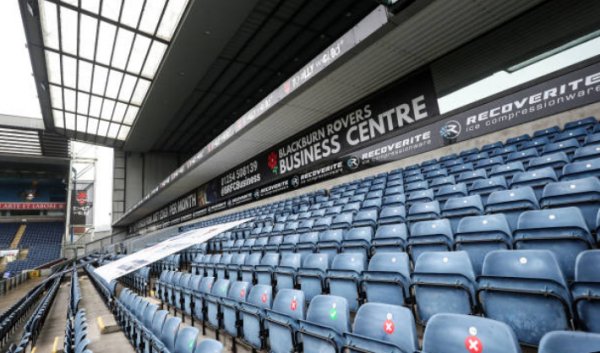 60s; James, or Jimmy perhaps, in summit with young animal?
70s. He scored four times against Blackburn in a game during this decade and this was one of four hat tricks he scored that season despite his side getting relegated! Who?
80s. Married to an Olympic show jumper, he made his first appearance for us in a game with Blackburn and, while at another club, was given a fridge as payment for an appearance in the latter stages of a cup competition, who is he?
90s.Ale dry wash produces…………(6,4).
00s. Oxymoron of a centreback, he finished his playing days in Hungary, can you name him?
10s. Who played five times for Blackburn against us during this decade and scored a winning goal in a Cup Final last season?
20s. A hat trick scorer for his country this season, which Blackburn player is currently on loan at a Vanarama League club?
Answers:
60s. Stuart Metcalfe.
70s. Bob Hatton scored four times for Blackpool in their 5-2 win over Blackburn in 1977/78. He scored three or more in a game four times that season and yet Blackpool were still relegated to the old Division Three.
80s. Gary Plumley, married to Olympic show jumper Debbie Johnsey, made his City debut in a 1-0 home defeat by Blackburn in December 1983. According to Wikipedia;-
"Plumley's father Eddie was chief executive of Watford, a family connection which led to him making a one-off appearance in the 1987 FA Cup semi-final. Watford goalkeeper Tony Coton broke a finger two weeks before the game leaving manager Graham Taylor needing to find cover for Steve Sherwood after the transfer deadline. In desperation, Taylor suggested to Eddie Plumley that they sign his son, who had by then retired from football. Plumley signed, Sherwood dislocated a finger, so Plumley played; Tottenham Hotspur won the match 4–1.[4] No fee had been agreed at the time but Graham Taylor wanted to pay Plumley. A few weeks later he received a cheque and went straight out and bought a fridge with it. They called it the Watford fridge."
So, I was stretching a point a little by saying he was given a fridge as payment, but it's essentially true.
90s. Ashley Ward.
00s. Craig (meaning a rocky hill or mountain in Scotland) Short played a couple of games for Ferencvaros and had a short spell managing them at the end of his playing days.
10s. Jason Lowe did not taste victory in his five appearances for Blackburn against us during this decade and scored the winning penalty in Salford's EFL Trophy win over Portsmouth in 20/21.
20s. Jack Vale scored three times in Wales Under 21s' 4-0 win in Bulgaria this month and he's currently on loan at Halifax Town.