Although our period of domination once we ended that spell of thirty years where we couldn't buy a result against Bristol City continues when we visit Ashton Gate, they'll be looking for their third straight victory at Cardiff City Stadium this Saturday lunchtime following 1-0 wins in Neil Warnock's last match in charge in 2019 and then a pretty fortunate victory gained by a very early goal last season. The wurzels have, for a while now, seemed a better away side than a home one and with over two thousand fans traveling on Saturday, there can be no complacency just because we have double the number of points they do at the moment.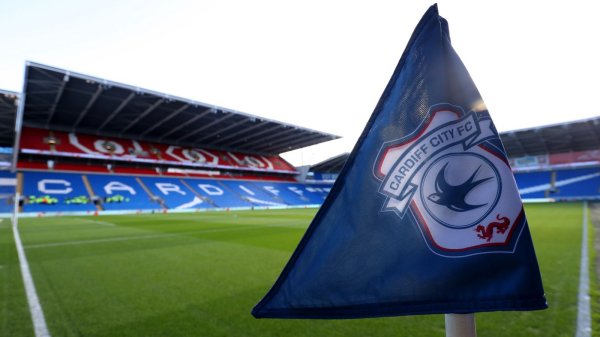 Anyway, here's seven questions on our local rivals going back to the 1960s with the answers, all the names of Bristol City players from the decade in question, to be posted on here sometime over the weekend.
60s. What might have caused the problem after visit to restaurant featured on the Two Ronnies?
70s. While he spent time at Scunthorpe and Colchester, as well as in the USA, on loan, three seasons at Brentford were the only time he moved away from his south western roots when it came to clubs he was contracted to. Bristol City were his first club and he was mostly an understudy during the six years he spent with them, although he was part of a winning wurzel team, which kept a clean sheet, when he faced us. He moved to London upon his release by Bristol and then he stayed in stripes (kind of) while playing over one hundred and thirty league matches for his third permanent club. Dropping out of league football, he swapped stripes for hoops (kind of), then moved on to a club that was a source of embarrassment to City in the early eighties and next on to a club that was a source of embarrassment to us in the early nineties. He was back in the same hoops again (kind of) next and, while there, he was loaned to the team Morrys Scott enjoyed his finest hour against – who is he?
80s. Born on April Fool's Day, this Liverpudlian did get to play for a club based in his birthplace, but, first, he established himself in an unusual kit playing for a club that he was representing when he got himself sent off along with an opponent who was making his second appearance for City. His time playing on Merseyside was generally successful, but he moved north and est for a relatively short spell before finishing off at Bristol City where he had the dubious distinction of being in one of their sides that were unable to beat us during 1971 to 2003! Can you name him?
90s. Born in Paisley, this midfield player's spiritual home must be where a famous ferry docks because he's currently enjoying a fifth spell there. He started off at Bristol City though and played against us twice in a week during this decade, do you know who he is?
00s. Yen for North America shandy leads to Cardiff City Stadium loser (5,6).
10s. Honest answering?
20s. Who or what at is the connection between Bristol City, Cristiano Ronaldo, Paul Pogba, Toni Kroos and Pisa?
Answers:
60s. Dickie Rooks.
70s. Len Bond was in goals for Bristol City when they won 1-0 at Ninian Park in December 1973 and, after a spell with Brentford, played more games for Exeter than any other club in his career, before stepping into non league football with Yeovil (two spells), Weymouth, Bath and Gloucester.
80s. John Bailey was sent off, along with Lindon Jones, in Blackburn's 4-1 loss to us February 1979 shortly before he was transferred to Everton. After seven years at Goodison Park, Bailey was transferred to Newcastle and then moved on to Bristol City in 1988 – he was in the side which drew 1-1 with us at Ninian Park on his thirty second birthday.
90s. Micky Mellon is currently in his second spell as Tranmere manager, having had three separate spells with them as a player. In August 1992, he played for Bristol City in both legs of a First Round League Cup tie which they won 5-2 on aggregate.
-00s. Danny Haynes.
10s. Frank Fielding.
20s. Bristol City's Adam Nagy started all three of Hungary's games in this summer's Euro's playing against all three of the players named in games against Portugal, France and Germany respectively. Nagy is in the process of completing a move to Pisa this week on a free transfer with a year of his contract following his signing for £2.5 million in 2019 left.