Barring another meeting in the FA Cup, City will be in the unusual position of having completed their home derby fixtures before the end of October following Bristol City's visit tomorrow.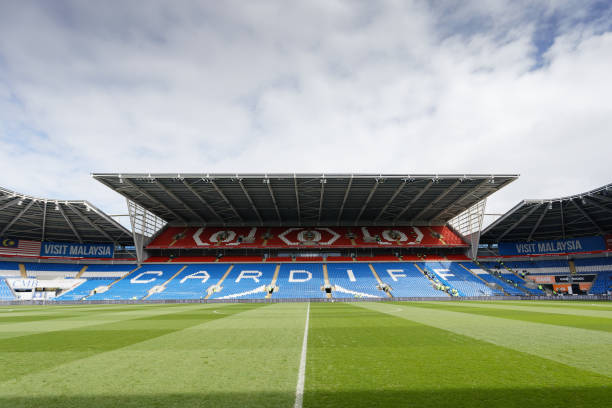 With victory over Swansea last month and a win over the wurzels back in March, derby games are no longer the embarrassment they were a year ago and with Bristol hard hit by injuries, particularly in defence, there are grounds for hope this time around, although, to counter that somewhat, the wurzels seem to be a better side away from Ashton Gate this season.
A week ago, I would have probably been not too upset by a draw tomorrow, but Tuesday's completely unexpected result has, of course, led to an increase in expectations – if it wasn't my team involved, I'd probably be tipping a narrow home win tomorrow!
Meanwhile, here's the usual seven decades quiz, the answers to which will be posted on Sunday.
60s.Norfolk born, this forward was a one club man before a knee injury forced his retirement at the age of twenty seven. Some supporters who saw him play are adamant that he had the hardest shot of anyone who has played for the wurzels and his powerful physique was a big part in making him a goal every four games merchant over a ten year period where he played jut short of two hundred games. He remained as a Bristol City employee on the administrative side of things for a while after his retirement and then became a full time official for the Transport and General Worker's Union – who am I describing?
70s. Born in county Durham, this full back was at a club where he'd played under a managerial legend when he signed for Bristol City for a modest £10,000 fee as the sixties were coming to an end. He proved to be a bargain and gave the wurzels great service over the next eight years before moving on to a city with a district called Jericho. He returned to the west country to become player manager of four non league teams in the area and his son made a living from the game playing in the same position as his father – his son made close to two hundred league appearances, but that was less than half the number his father played in, can you name father and son?
80s. He is the great, great grandson of a one time Bristol City Director, played in the same school team as Ian Holloway, played one game for the wurzels before moving to a Welsh club, has a degree, gained at Swansea University, in English Literature, he played for a side which has won multiple European Cups and Champions Leagues and another one that is appearing in this season's Champions League,. He has worked as a nightclub bouncer at times since his retirement from playing, who is he?
90s. Cashed New York earnings at first to become manager. (4.5)
00s. Sounds like fuel that's a bit wonky!
10s.. Something Waylon Smithers might shout in a moment of panic? Think this one probably deserves an apology from me!
20s. Male rustic who sounds like he's mastered two professions!
Answers:
60s. Terry Bush signed for Bristol City in 1960 and retired ten years later having made a significant contribution to their promotion to the Second Division in 1964/65.
70s. Brian Drysdale played under Brian Clough and Peter Taylor at Hartlepool before signing for Bristol City in 1969. He moved to Oxford United in 1977 for a short spell before ending his playing days in non league football in the Bristol area. Brian's son Jason played nearly one hundred and fifty times for Watford, before spells with Newcastle, Swindon and Northampton.
80s. Goalkeeper Mike Hooper was with Liverpool for the second half of the eighties and later moved on to Newcastle. He started off at Bristol City, before signing for Wrexham from where he signed for Liverpool.
90s. Sean Dyche.
00s. Cole Skuse.
10s. Wes Burns – Waylon Smithers is Mr Burns' sycophantic assistant in the Simpsons.
20s. Taylor Gardner-Hickman.