Although we've played Coventry City quite a lot since 1963, their long spell in the First Division during the latter part of the twentieth century means that we have only played them in three of the seven decades covered by this quiz, so there's probably less of a City emphasis to these questions – I'll post the answers on here on Thursday.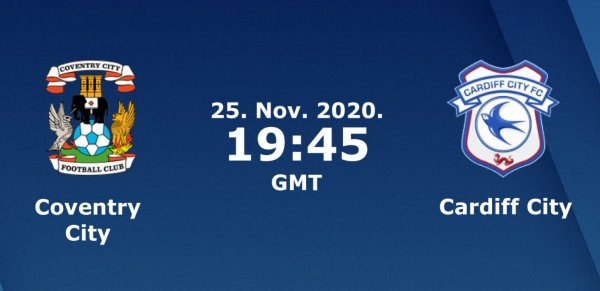 60s. Born on Bonfire night, this midfielder cum winger started out in the place of his birth with a club that had an alliterative ground and, at that time, Chairman. In eight years, he appeared close to two hundred times in the first team while maintaining a healthy scoring rate for someone who played in his position and when he moved it was in a downward direction to join Coventry, However he played some part in his new side's rise up the leagues to the top flight and was in their side for two of their six encounters with us during this decade. Despite a slightly better scoring rate than at his first club, he played less than thirty times in the league for Coventry before heading home again, this time to play for a club that sounded like it was from somewhere else and they played at a ground on the other side of the world – in two years at this club, he only played ten league games and retired from the game just as the decade was coming to an end, can you name him?
70s. A goalscoring winger, one of the earliest games in his senior career was when he was on the winning side in a notorious match that could never have finished with the scoreline it did do these days. His time at his first club lasted five years during which he was twice the club's top scorer. He only played for two teams in the UK and swapped one city for another one not too far away midway through the decade. Although always a regular selection at his new club, his goalscoring figures were not as impressive as at his earlier team. He eventually moved on to a club formed in remembrance of a famous party and his outdoor career ended with a spell at a city which was at the heart of one of the most pivotal areas in a recent election. In 1997, some fifteen years after his retirement, he died in the land that had become his home, at the age of only forty six, do you know who I'm describing?
80s. Parker veto of Eastern leader provides Coventry lynchpin? (6,5)
90s. This midfielder made his debut for Coventry when he came on as a seventeen year old substitute in a defeat at Chelsea. The following season, he appeared twenty seven times in the Premier League and was in the Coventry side that decided the destination of the title that year before playing against his boyhood idol, who was making his final appearance for his club, in the last match of that season. During his time with Coventry, he played under a couple of managers who went into to do the job at international level, "Big Ron" and a future City boss. When he moved on, it was to a team whose supporters, apparently, used to sing about how he would never play in an international game in Warsaw. His next move saw him head to the North East to play under someone who may or may not have had a Scottish "sophisti pop" band named after him and he, perhaps, recited poetry at his final club – who is he?
00s. Great things were predicted for this sixteen year old defender when he made his first team debut for his first club. Injury held him back for a while, but a manager renowned for loving a deal signed him for blue Premier Leaguers in 2004. A few months later, he made what turned out to be the only top flight appearance of his career in a draw with Fulham as he settled into the increasingly common routine of teenage players at clubs in the top flight of multiple moves out on loan – he was borrowed by Lancashire winos, his old club and Coventry (in fact he had so many moves to them, four in all, that I believed at the time he had signed permanently for them). It appears, however, that he only played once against us in all of that time with Coventry and then it was in an undistinguished affair that had little to commend it. Five years after he signed for a Premier league club, he left for one in League One at the time (they are very recent opponents of ours) where he made little impact. His next move saw him wearing stripes down west and here he notched up over a century of appearances, as he did at his next destination (a team that had a pointless trip to south Wales a few days ago). Having spoken about how settled he was at this club, he then turned down a new contract with them to sign for Eastleigh two levels below them and then left them after a month to return to league football with midland carrion birds. His time at this club ended when they were relegated from the Football League and he spent last season with "The Grove" – he played thirteen times for his country, but who am I describing?
10s. Starting off with his home town club, Wilham Town, before moving on to Maldon Town, Dartford and then breaking into the Football League, this striker scored for us in a game against Coventry during this decade, name him.
20s. City have had one of them this season and Coventry five – what?
Answers:
60s. Johnny Key started his career with Fulham and played nearly all of his first team games for them during Tommy Trinder's time as Chairman. He scored thirty seven times in one hundred and eight one appearances in all competitions for the Cottagers before signing for Coventry in 1966. One of his first games for his new club came in November of that year when we lost 3-2 at Highfield Road and it was Key who got Coventry's goal five months later when they drew 1-1 at Ninian Park as they closed in on promotion to the First Division for the only time in their history. Not too long after this game, key returned to London when he signed for Leyton Orient, but he was never a regular there and retired from the game at the age of thirty one in 1969.
70s. Brian Alderson made his debut for Coventry in September 1970 and was in their team the following month when Ernie Hunt and Willie Carr engineered a famous "donkey kick" goal, which was soon ruled as illegal by the game's authorities, in a 3-1 win over Everton. Alderson scored nearly thirty goals in just under a hundred and thirty league games for Coventry before signing for local rivals Leicester in 1975 and three years later he moved to America to play for New England Team Men who he played for both indoors and outdoors and the same applied when he moved on to Atlanta Chiefs two years later. Alderson finished with a stint for New Jersey Rockets in America's Indoor League and then settled in Atlanta until his early death in 1997.
80s. Trevor Peake.
90s. Willie Boland made his first appearance for Coventry when he came on as a sub at Chelsea late in season 92/93. In 93/94, he made twenty seven appearances for the Sky Blues and was in the team which ensured Manchester United would win the title that year when they beat Blackburn – Coventry then drew 0-0 at Old Trafford in the final match of that season when Boland played against his hero Bryan Robson who was playing his last game for United that day. Boland was never such a regular choice again for Coventry after that, but got into double figures in appearances in his final season with them – he had played under Bobby Gould, Ron Atkinson, Phil Neal and Gordon Strachan during his time at the club. In 1999, Boland moved to City and scored one of his three league gpals for us in his debut against Millwall. Apparently, City fans used to sing "Willie… Willie Boland, he'll never play for Poland." During his seven years here during which he made over two hundred league appearances. Boland signed for Hartlepool, managed by Danny Wilson, in 2006 and then returned home to Ireland to play just a single game at Limerick.
00s. Richard Duffy was only sixteen when he made his first team debut for Swansea in 2001 and three years later Harry Redknapp signed him for Portsmouth. He returned to Swansea on loan and there was also a temporary move to Burnley, but he spent more time at Coventry than anywhere while he was a Portsmouth player, making sixty one league appearances for them during four loan spells – it would appear that he only played against us in a dismal 0-0 draw at Ninian Park in November 2005 though. Duffy had an unsuccessful spell with Millwall before moving on to Exeter and then Port Vale, he next dropped into non league football to sign for Eastleigh, but then moved to Notts County within a month – after his release by them at the end of 18/19, he signed for Northern Premier League West team Kisdgrove Athetic. Duffy played thirteen times for Wales with, perhaps, his most significant impact being when he gave away the penalty which led to a 1-0 defeat in Poland.
10s. Coventry's Cody McDonald scored an own goal in the 2-2 draw against us at Cardiff City Stadium in March 2012.
20s. Captains – Sean Morrison has been our captain in every game we've played, but Kyle McFadzean, Liam Kelly, Matt Godden, Michael Rose and Dominic Hyam have all worn the armband for the Sky Blues this season.