by Paul Evans. I toyed with the idea of doing something new for the two Play Off Semi Finals, but decided to go for the boring option, so it's going to be two of the normal seven decades quizzes – here's the first one, with the answers to be posted on here on Monday.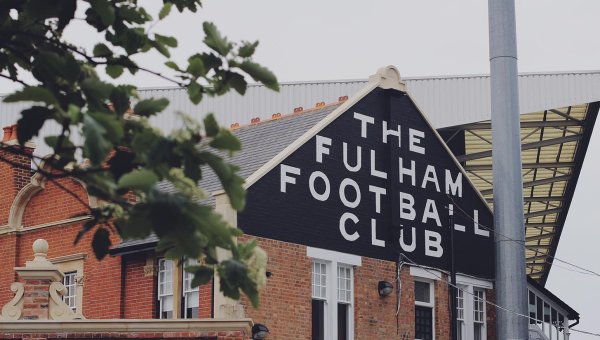 60s. Starting off with a county town which it is thought may date back to pre stone age times, this defender moved to the capital as a youngster, but never played a game for his first professional club. His time at Fulham coincided with a downturn in their fortunes and he would not remember his one encounter with Cardiff while he was there with any affection. His career really took off at his next club where he again wore white for a time and his upward trajectory continued when he moved on to a side with one of the most distinctive kits in the country, he then played for one half of a stripey city and neighbours who were certainly not as noisy back then. His career wound down with spells at a club with the same nickname as his third professional side, three time Welsh Cup winners and at an old city named after a river crossing – he also managed this team for a while. His final move as a player saw him back where it had all started for him some twenty one years earlier, but who is he?
70s. Did sailors on the Thames tack close to Craven Cottage while he was at Fulham? (4,5)
80s. This defender could boast the unusual feat of starting exactly one hundred matches for his first two permanent clubs. Fulham were the first of these and he managed to do something which did not come naturally to him on one of his visits to Ninian Park while he was with them. After a loan spell down west, he moved on to a club that at the time had a nickname shared with a 1930's sextet and he switched into midfield with them at times over a six year period which was all spent in the top flight before his final move took him to reds who were managed by a member of an England squad which enjoyed some World Cup success a few years earlier. Another former England international's resignation as Brentford manager was prompted by a decision by his Chairman not to sign this man because "he had shifty eyes", can you name him?
90s. Bleating winger who ended up playing for royalty? (5,4)
00s. During this decade Fulham had a run of four consecutive wins in a fortnight in the Carling Cup and Premier League in which they scored eleven times. Who were the two players who featured in all four matches whose first name's began with a Z?
10s. Can you identify this player? This forward signed for Fulham from an island club that has reached a European Final and won a domestic cup and when he left London three years later, it was to play in a league which has just produced a surprise winner to represent a side nicknamed "The Youth". Internationally, he's played thirty nine times for a country which has played only once in the World Cup Finals – they lost all three games when they qualified a couple of years before this player made his debut for them.
20s. He featured in Fulham's recent win over us, but the only two matches he has started for them in 2020 resulted in 4-0 and 3-0 defeats – who?
Fulham answers.
60s. Starting off with Maidstone United as youth, John Ryan moved to Arsenal for his first pro contract, but he had to wait until he had signed for Fulham to make his senior debut. Although he was, first and foremost, a right back, Ryan was at centre half in the Fulham side blitzed 5-1 at Craven Cottage by City in December 1968 as they dropped into the old Third Division and Luton were in that league when he signed for them in 1969. However, they would make it into the top flight, and change to orange shirts, during Ryan's seven years at Kenilworth Road and his good form at that club got him a move to First Division Norwich where he stayed for the rest of the seventies. Sheffield United and Manchester City were not the powers they are today while Ryan was with them, but Stockport and Chester would love to be in the position they were in when he played for them today. Ryan's last Football League club was Cambridge United, who he managed in 1984/85, and then it was back to Maidstone to finish.
70s. Alec Stock.
80s. Gary Elkins scored for Fulham in their 2-1 win at Ninian Park in August 1988 (he only scored six goals in his whole career). Following a loan spell with Exeter, Elkins signed for Wimbledon's "Crazy Gang" in 1990, but would have signed for Brentford a year later, but for their Chairman's (presumably it was Ron Noades?) decision to veto the deal, and prompt Steve Perryman's resignation as manager, because of Elkins' "shifty eyes"! In 1996, Elkins was signed by England World Cup 1990 squad member Steve McMahon when he was manager of Swindon Town.
90s. Peter Baah played nearly fifty times for Fulham during this decade – his last club was Cincinnati Kings.
00s. Between 27 October and 10 November 2004, Fulham beat Birmingham 1-0 away in the League Cup, then followed that up with 2-0 and 4-1 Premier League victories over Spurs (H) and Newcastle (A) before progressing further in the League Cup with a 4-2 win over Nottingham Forest at the City Ground. Zesh Rehman and Zat Knight started each of these games in the Fulham defence.
10s. Togo international Floyd Ayite made his debut for that country in 2008 following their appearance in the World Cup Finals in Germany in 2006. He signed for Fulham in 2016 from Corsican side Bastia who were beaten by PSV Eindhoven in the 1978 UEFA Cup and won the French Cup in 1981, in 2019 Ayite signed for Turkish club Gençlerbirli?i to play in a League which has just been won by Istanbul Basaksehir to end years of domination by Trabzonspor, Galatasary and Fenerbache.
20s. Steven Sessegnon came on as a late sub for Fulham in their 2-0 win for us a fortnight ago, but his only two starts for them this year resulted in a 4-0 loss at Man City in the FA Cup and a 3-0 home defeat by Barnsley in the Championship.