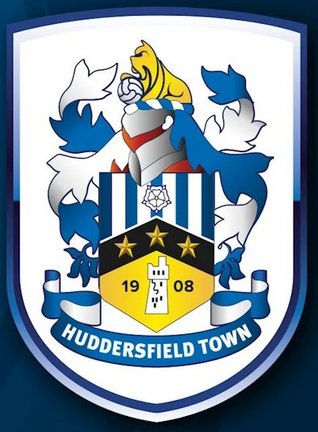 The games, and the quizzes, are coming thick and fast now with December a very busy month – here's seven questions on the first of our opponents in the last month of the year, with the answers to be posted on Wednesday.
60s. This former railway worker was given his Huddersfield debut by a one time City player and played in a number of games against Cardiff until the middle of this decade – he lost slightly more of them than he won. When he moved on, injury caused him to miss much of his first season at his new club, but he was there a few years later for a match which produced a memorable City related image . Another injury proved harder to recover from and his fortunes quickly declined to the extent that he was given a free transfer in 1969, he next was to be found playing in orange and on the edge of things so to speak and his final move saw him wearing another distinctive kit at a venue which sounded like marching through a depression – he also had a spell as caretaker manager at this team, but who is he?
70s. This midfielder was on the other side in a match already referred to above and his one appearance at Ninian Park for Huddersfield took his losing run at the ground to three matches in which the sides he was playing for had conceded eleven goals. Huddersfield were his second club and his move there meant he stayed in Yorkshire. That changed after three years and eighty league matches at Leeds Road when he signed for the team representing the, border, city of his birth, but he was back in Yorkshire in 1977 to play at a place with what, apparently is/was a healthy tree. His career stretched into a third decade with a move not far from Yorkshire to a club whose nickname reflects the industrial heritage of the town it represents – he would have worn an all red kit while he was at this club, but they have since returned to one much more like the one they wore in their early years. Who am I describing?
80s. A Lancashire born central defender with a surname which suggested another part of the country, he arrived at Huddersfield via Devon and Berkshire (where he had been on loan). Described by the manager who signed him as one of his best buys for the club, he was a regular in a successful Huddersfield team – he played twice for them at Ninian Park, the first time being a draw in a season which would end well for both clubs, but his team were defeated in his next visit. When he left Leeds Road, it was to go for a jog of sorts with a team that had definitely seen better days, his final move as a player was a short one to blue perennial strugglers who he later managed to the brink of a Play Off place with what was described as a crowd pleasing attacking style of play, but who is he?
90s. Mixture of tin and stone, together with Leeds beginnings, produces a fixture at the back for Huddersfield.
00s. He played for five Football League clubs, making not far short of three hundred appearances in all and the two goals he scored for Huddersfield were the only ones he managed during that time, yet he could be said to have brought total football to all of them, who?
10s. With one exception, it's been a case of blue is the colour all the way for this midfielder in his club career. He started off with Citizens, but had to use a last to get a taste of first team action and then went golfing (well, kind of) in loan moves. He was also borrowed by a side which hails from a town that has a dominant team in another sport and he eventually signed for them on a permanent basis. It was while he was with this club that he was loaned to Huddersfield and his first appearance for them came at Cardiff City Stadium. His time at Huddersfield was considered a success and this persuaded another team to sign him permanently. What seemed on the face of it, to be a good move for both player and club turned out to be anything but that and he was soon on the move again, first on loan and then with a permanent contract to a place which was once described as having the largest and most important dock in the kingdom and has been rated as the third happiest place to live in the UK in the recent past – I'm not sure our man would agree with that though, having spent much of his time there on the treatment table, do you know who he is?
20s. It's happened at Saltergate on 21 November 2009 and at Huddersfield on 27 August 2013 and 20 August 2016, what am I referring to and which current member of the Huddersfield squad does it relate to?
Answers
60s. Gordon Banks, Bobby Moore and Bobby Charlton are the members of the 1966 World Cup winning team that are considered to be genuinely world class, but if there was a fourth member of that England team the term could be applied to it was probably Ray Wilson, who is Huddersfield's most capped international player to this day. Wilson was first selected in Huddersfield's senior team by Bill Shankly in the mid fifties and played nearly three hundred league matches for them before his transfer to Everton in 1964. Two years later, he was in the Everton side which recovered from 2-0 down to beat Sheffield Wednesday 3-2 in a match which saw Brian Harris put on a policeman's helmet in the chase to catch an Everton fan who ran onto the Wembley pitch when his side equalized and, of course, Wilson was back there a few months later for England's finest hour. However, within three years, he'd been freed by Everton and turned up next at Boundary Park, Oldham, before finishing his playing days at Valley Parade, Bradford City where he took over as caretaker manager for ten games in 1971.
70s. Graham Pugh was in the Sheffield Wednesday side beaten by Everton in the 1966 FA Cup Final. In April 1973, he was in the Huddersfield side beaten 4-1 at Ninian Park in a very important relegation clash which virtually made certain that they would go down for a second successive season. Pugh signed for Chester in 1975 and then Barnsley two years later, before ending his Football League career at Scunthorpe in the early eighties.
80s. Dave Sutton began his career at Plymouth and, after a loan spell at Reading, was signed by Mick Buxton for Huddersfield in 1978. Huddersfield rose from the Fourth division to the Second with Sutton a regular throughout, but in 1985, he moved to Bolton who would drop into the fourth tier for the first time while he was there. Sutton finished his playing career at Rochdale and spent three years as their manger in the early nineties.
90s.Lee Sinnott.
00s. Chris Holland.
10s. Emyr Huws never played first team football for Manchester City and, after loan moves to Northampton and Birmingham signed for Wigan in 2014. Huws was then loaned to Huddersfield and scored five times in thirty appearances for them during the 15/16 campaign. In the summer of 2016 he was signed for City by new manager Paul Trollope who had worked with Huws with Wales, but neither man was to make much of an impact – Huws only featuring in three league games before being loaned to Ipswich for who he signed a four year contract for in the summer of 2017.
20s. Jonathan Hogg scored for Darlington at Chesterfield on his senior debut while on loan from Villa, but since then his only other career goals have come in home matches for Huddersfield against Charlton in the League Cup in 2013 and Barnsley in the Championship in 2017.