Seven questions on Huddersfield dating back to the 60s.
60s. He is the only player ever to be signed by Bill Shankly and Don Revie and managed to score more international goals than he won caps, who is he?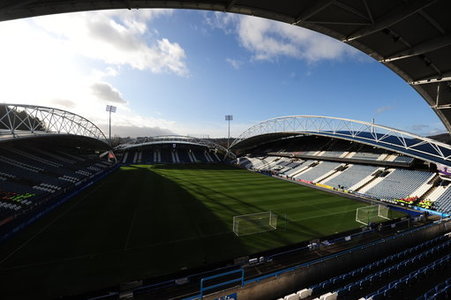 70s. Starting off with his home town club, it was often easy to overlook this forward because of some of the big names alongside him, but, for a while, his goalscoring rate bore comparison with anyone at the club and, when he left for Huddersfield at twenty six, he would have been considered quite a capture by them. However, his record for a side that was in decline was not as impressive as it had been for his first club and he didn't stay too long as chose to move to capital city unpopulars. His final move saw him not having to move far in terms of distance, but quite a long way as far as status went – he had long since left when this club were winning Cup Finals, but can you name him?
80s. Wet pier the outcome for man who scored one of his one hundred and seventy eight goals for Huddersfield?
90s. Sounds like this short term Huddersfield player from this decade was told to follow Scottish royalty everywhere!
00s. His first experiences of senior football did not go well as he appeared for Huddersfield as a substitute at seventeen one week and then started the following week – both games were lost heavily. He made a better fist of things when given another chance a year later and was only ever kept out of the team by injury after that. Still turning out regularly as he nears thirty, strangely all three teams he has represented play in blue and white – who is he?
10s. He featured for Huddersfield against Cardiff in a "memorable" game during this decade and scored on his debut for his current club on the weekend, who am I describing?
20s. What Huddersfield related fact links Arsenal, Lincoln City, Leicester City and Sheffield United?
Answers
60s. Winger Mike O'Grady was signed by Bill Shankly for Huddersfield as a teenager and then moved to Leeds aT the age of twenty three in 1965. His two England caps were seven years apart – he scored two on his debut against Northern Ireland in 1962 and also managed a goal in 1969 against France.
70s. Phil Summerill was at Birmingham City from 1964 until 1973 and scored forty six times in nearly one hundred and twenty appearances. Therefore eleven goals in fifty four matches in his year at Huddersfield was something of a disappointment. He was at Millwall from 1974 to 1977 and played some games for the old Wimbledon club following their elevation to the Football League in 1977.
80s. Peter Withe's final games in pro football were with Huddersfield – he scored once in thirty eight appearances after signing in 1989.
90s. Marc Stuart.
00s. Alex Smithies.
10s. Lee Novak was in the Huddersfield team beaten 1-0 at Cardiff City Stadium in August 2012 in the first competitive match played by City in their notorious "rebranded" red shirts – on Saturday he got Bradford's goal in a 1-1 draw with Grimsby at Valley Parade.
20s. They are the four clubs Huddersfield signed players from in the January transfer window – Emile Smith-Rowe and Andy King arrived from Arsenal and Leicester respectively on loan, while James Stearman signed permanently from Sheffield United, as did Lincoln's James Toffolo.