A game against a team we have a very good record against in recent years tomorrow, but such are the depths we've plumbed in the last couple of months or so, there's no match where we can even contemplate history being on our side as an indicator that the elusive win is on the brink of coming to pass. The fact that Huddersfield's results this season are so much better than ours and that we're playing at home, where we are club record breakingly bad currently, are hardly grounds for optimism either.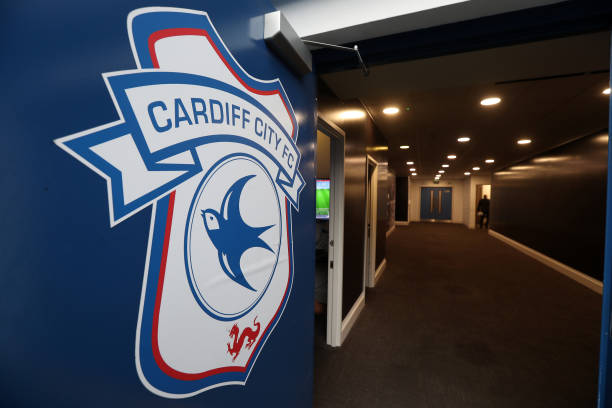 None of that changes the nature of the seven decades quiz though – here's seven Huddersfield related questions covering each decade going back to the sixties with the answers to be posted on Sunday.
60s. A pretty regular opponent for City when they played Huddersfield during this decade, this international with north eastern roots moved from a club near to his birthplace to a bigger club to the south when he was eighteen. If his nine years with this new team are remembered now, it is probably because of an injury he suffered that had a huge impact in a big game he was taking part in. Soon afterwards, he moved to Huddersfield and was a first choice for most of his time with them before a summer spent with a Canadian team with an Italian sounding name. Returning to Yorkshire, he spent a season playing at a place which was hardly Park Avenue and two more at a club with a current day connection with New York – who is he?
70s. A game with Huddersfield marked the beginning of this midfielder's longest run of consecutive matches in a City shirt during a two season stay with the club which, through no fault of his own really, could hardly be called a success. He later sued City and emigrated to Australia where be became a member of the clergy before his death from dementia three years ago, can you name him?
60s. Turmoil in the vale?
90s. Pioneer Jon's on the goal trail in the north against us (6,6).
00s. Advocate of total football in the Huddersfield midfield?
10s. Fifteen years after his first encounter against City had resulted in a heavy defeat, he was in Premier League action for Huddersfield at Cardiff City Stadium against a manager that he would appear to not be a fan of, who am I describing?
20s. Which ex 4-4-2 magazine "Wonderkid", who has been the subject of two mutli million pounds transfers in his career, came on as a sub for his current club in midweek in a 3-0 defeat in League One?
Answers:
60s. Ray Wood was a goalkeeper who played twelve matches for Darlington before signing for Manchester United in 1949. Eight years later, he suffered a broken jaw in the FA Cup Final when Peter McParland of Aston Villa shoulder charged him in the sixth minute of the game, a challenge that was legal at the time, but, having seen it on video, McParland scored during this incident and Wood's team had to put an outfield player in goal as this was before substitutes were introduced. The stricken goalkeeper later came back to play on the wing for his side, but couldn't prevent them from losing 2-1. The following year Wood signed for Huddersfield and he played over two hundred league matches for them before signing for Bradford City, via Toronto Inter Roma, in 1965 and then spent two years at Rotherham before retiring in 1968.
70s. Roger Hoy made just seventeen appearances for City after signing for us at the start of the 71/72 season. Injuries meant that he had nowhere near the influence hoped for and he had barely played for us in 1972/73 when he was included in a late season relegation shoot out with Huddersfield at Ninian Park – City won 4-1 to, effectively, relegate Huddersfield and Hoy kept his place in the starting line up for the last four matches of the season, but then retired from the full time game. Fit enough to play part time, he sued City after it was revealed that they had actually cancelled his contract on medical grounds rather than he having actually retired. Hoy emigrated to Australia after spells with Bath and Dagenham and Redbridge.
80s. Dale Tempest.
90s. Ronnie Jepson.
00s. Chris Holland.
10s. Jason Puncheon was in the MK Dons team beaten 4-1 by City in the League Cup in September 2004 and the Huddersfield side that drew 0-0 here in January 2019. Puncheon made allegations against Neil Warnock in a series of later withdrawn Tweets in 2014 and was subsequently fined £15,000 for his comments – Warnock had strongly denied Puncheon's claims.
20s. Alex Pritchard, who played for Huddersfield in that 2019 game at Cardiff City Stadium, came on for Sunderland on Tuesday during their 3-0 loss at Sheffield Wednesday.