Two sides near the bottom of the table meet at Cardiff City Stadium, with Hull, like us, having won their last two matches – apparently, our opponents are as bad at scoring the first goal as we are, so, what price a 0-0 draw? Ah, but then that would mean we'd have to keep our second clean sheet of the season!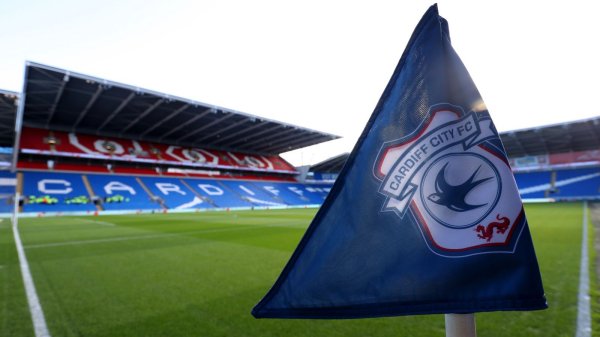 Here's seven Hull related questions going back to the 60's with the answers to be posted on here on Thursday.
60's. The degree to which this midfielder was something of a Hull stalwart can be gauged by the fact that he was a starter in their sides that conceded fourteen goals in three successive visits to Ninian Park as the sixties turned into the seventies. When he left Boothferry Park, it was to play in similar coloured shirts for a seaside team on the other side of the country before he made his way back again to the east to represent a club that's current day kit is nothing like the all red one he would have worn. It was back to Yorkshire after two seasons when he pitched up on a thoroughfare to close rivals for a season before a spell in America with shooting stars – his last league club were north eastern habitual strugglers, can you name him?
70s. Oxymoron at full back?
80s. Can you identify this Hackney born defender who played in an FA Cup Final for his first club which, to go by their nickname, could be said to be a right nuisance (they were to the top clubs in the country for a while)? Once again, the shirt colour would not have changed much to accommodate his move to Hull where he spent a couple of years as the decade came to an end before cobbling together an existence in the midlands.
90s. Starting off with a team nicknamed "The Club", which shares with Real Madrid the honour of being the only side awarded the FIFA Order of Merit, this showy midfielder initially enjoyed the better of things in his fairly regular encounters with City during this decade but by the end of his time with the Tigers, he'd lost more than he'd won against us. After six years at Hull, he moved on to his only other league club some fifty miles away to the south, can you name him?
00s. Mixed up Myrtle gains a place in squad and makes a rare appearance in Cardiff v Hull match (6,5).
10s. Hull player at Cardiff City Stadium or an offence which may have seen you lose your head a few hundred years ago!
20s. A meeting of the Sweeney and Only Fools and Horses in the Hull midfield?
Answers:
60s. Chris Simpkin played nearly three hundred league matches for Hull between 1962 and 1971 and was in their sides which were beaten 3-0, 6-0 and 5-1 at Ninian Park between December 1968 and November 1970. Moving on to Blackpool for a short while, Simpkin next played for Scunthorpe, then Huddersfield before spending the summer of 1976 on loan at Baltimore Comets. He returned to the UK for a couple of seasons before finishing his Football league career at the age of thirty four.
70s. Frank Banks.
80s. Steve Terry was in the Watford team beaten by Everton in the 1984 FA Cup Final, he signed for Northampton after leaving Hull in 1990.
90s. Richard Peacock was a regular in the Hull side which played against City during this decade. He started his career with Sheffield FC (who I always though were the oldest football club in the world, but it seems that honour belongs to Cambridge University) before singing for Hull in 1993 – six years later he moved to Lincoln City having made around two hundred appearances for the Tigers.
00s. Martyn Giles made his City debut when he came on as a sub in a game with Hull in March 2001.
10s. Josh King was in the Hull team which won 3-0 in Cardiff in March 2012 while on loan from Manchester United.
20s. Regan Slater.