https://mauveandyellowarmy.net/
I must admit that were plenty of times when I didn't expect to be doing another one of these seven decades quizzes this year, let alone as early as June.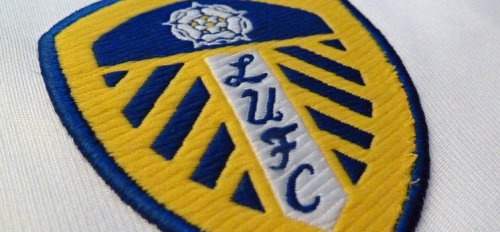 The Premier League made its comeback with a miserable goalless draw between Aston Villa and Sheffield United at Villa Park on Wednesday which at least provided controversy as all of the things in place to ensure that such mistakes are not made, failed to work and so the visitors were robbed of a win they didn't really deserve because a goal was not given when the ball was clearly a foot or two over the line when the home goalkeeper got himself into a mess while trying to deal with a free kick.
The Championship restarts tomorrow and this means that City and Leeds will be the only sides not in the division not to have played as the day ends, so there's a bit more time to try to get the answers to the seven questions below – I'll post the answers on Sunday.
60s. By the time he reached Leeds his surname was pretty inappropriate, he started off with a club founded in Cowgate and full international recognition eventually followed. When he moved on, it was to a destination that was certainly not as appealing as it would be today. Although he was a regular starter in the three years he was there, the club's rise had not began and he'd had some unhappy Ninian Park experiences by the time he decided to return closer to home in a player manager's role for some young uns.
Unfortunately, he soon had to announce his retirement as a player because of a back problem, but, when he found the injury wasn't as bad as first thought, he came back as a player with some red and white citizens for a short spell before crossing a border to turn out for a team of Lilywhites. He next joined a club, now long defunct, thousands of miles away who were competing in the ECPSL at the time.
His career since his injury diagnosis made his subsequent move to Leeds a surprise, but in the year he was with them, he was very much a first choice – who am I describing?
70s. A dire, edgy shambles somehow produces an international.
80s. A fine Leeds website I've come across begins their pen portrait of this central defender with the words "……………. came up through United's junior ranks before turning professional in January 1976. He was effective in the air but sometimes lacked control on the ground.". He struggled to get into the team at Leeds and was loaned out to a team that are always on the edge of things when they play at home. He eventually left for blues who, despite appearances, are not capital city based and did pretty well for them before having to leave the game early because of injury, but it's fair to say he has enjoyed more success in his subsequent police career (he was promoted to Detective Chief Inspector in 2011) – who am I describing?
90s. Stain a cap aurally (4,6).
00s. Guess the City/Leeds game from this decade, a winger, who played for twelve teams at various levels (including one who will be back at a level they haven't played at for forty eight years next season) after leaving us and who won a solitary international cap for an African country that has four players with his surname in their current squad according to Wikipedia is replaced by the eventual match winner. This player scores the only goal of the match and is now Scottish international Graeme Shinnie's (who he once played with in the same team for) agent – a captain is sent off just before the end.
10s. There were two games against Leeds during this decade when all of City's goals were scored by players born outside the UK, can you name them and the goalscorers?
20s. Who is the last player to score a goal against Leeds?
Answers
60s. Edinburgh born goalkeeper Tommy Younger stayed in his home city when he signed for Hibs (founded in the Cowgate area) and he made close to two hundred league appearances for them in eight years before signing for Liverpool in 1956. He won the last of his twenty four Scotland caps while at Anfield and returned to his home country tempted by the offer of a player/manager job with Falkirk. He left that club soon after a back injury forced his retirement as a player, but returned at Stoke City in 1960 when he got the all clear to resume his playing career. Short stays with Rhyl and Toronto City of the East Canada Professional Soccer League followed before Don Revie brought him to Leeds for a thirteen month stay which ended when he lost his place to a young Gary Sprake.
70s. Eddie Gray.
80s. Neil Firm played just twelve times for Leeds and was loaned out by them to Oldham before signing for Peterborough. He played seventy odd games for them, but had to retire in 1986 due to a persistent knee injury. After playing in non league football for a while and then working as a pub landlord for a spell, he joined Norfolk police in 1988 and rose rapidly up through the ranks in the next twenty years or so.
90s. Mark Beeney.
00s. Leeds 0 City 1 19/8/06 – Sierra Leone international Malvin Kamara is replaced by Willo Flood who scores the winner seven minutes from the end. Darren Purse is red carded as the game goes into added time.
10s. In 2014/15, City beat Leeds 3-1 at home with goals from Bruno Manga, Federico Macheda and Kenwyne Jones and it was the same score at Cardiff City Stadium in 17/18 thanks to two goals from Kenneth Zohore and one from Junior Hoilett.
20s. Said Benrahma of Brentford scored Brentford's goal in a 1-1 draw with Leeds at Griffin Park on 11 February.