60s. This Londoners time at Luton was short and not too sweet as he barely made it into double figures in terms of league appearances, but one of them came in a losing cause against City. The great majority of his career was spent not too far away from Luton but in far plusher surroundings than Kenilworth Road. His single experience of international football was certainly very unusual and probably unique as he played for his country and then, along with a club mate, turned out for the team that employed them later that day against Juventus, can you name him?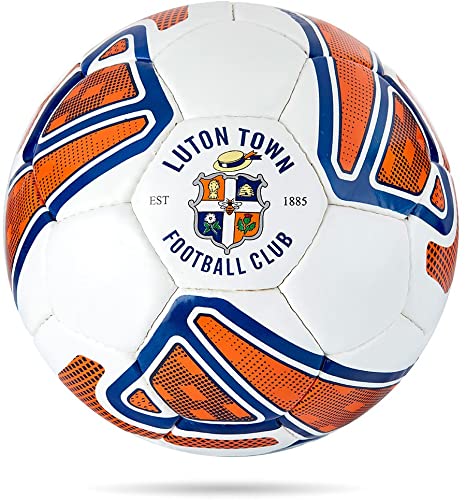 70S. Signed from non league football, this striker had good cause to remember his sole encounter with City as a Luton player, but he was a more familiar opponent of ours when appearing for his next club. Harshly, his time with them is now probably remembered most for the wrong reasons, but, before that, he earned his side a tidy fee when he moved on to play for a team who, sometimes, the same kit as Luton. When things did not go too well there, he moved closer to where he had been most successful, but, despite a good strike rate, he was sold on again to the place he must have regarded as his footballing home. He may not have been quite as prolific as the first time around, but the goals still came at a very healthy rate until he made his final move to end his career in the county of his birth. Who am I describing?
80s. Did this England man play best in rain for Luton?
90s. Although his surname suggests otherwise, Luton were this forward's closest Football League club when he was born and he ended up signing for them at the age of eighteen. Given his debut by someone with a City connection, he was soon scoring goals in the first team, but injuries played a part in the fact that he struggled to establish himself. Despite his lack of progress, Luton clearly saw something in him because they kept on giving him one year contracts. Their patience was eventually rewarded when some fine performances saw him touted as a future international for a country much more associated with his surname who he was qualified to play for, only for Injury to come along at the worst time for him. After that, he faded out of the first team picture at Luton and, following an initial loan spell, he moved north to play for a team which are not considered to be local rivals of Luton's, but aren't too much further away from them than Cardiff is from Swansea. Despite scoring on his debut, he didn't find things any easier at a lower level with his new club and was loaned into non league football before he suffered the injury which ended his career at twenty seven – his two appearances for Luton against City saw him finish on the winning side on both occasion, but do you know who he is?
00s. Luton had just beaten Leeds 5-1 in late October and were going well in the Second division when something happened just before their next game, at Ipswich, which totally transformed their campaign. What season am I describing, what was the incident that had such a big influence on the team and why was it relevant to our visit to Kenilworth Road a couple of months later?
10s. Who are the two players who were loaned to Luton during their non league days and have since been the subject of transfers amounting to a combined total of around £50 million?
20s. Possible middle eastern office worker who is no stranger to the Wham Stadium?
Answers:
60s. Danny Clapton won his only England cap while at Arsenal in a 2-2 draw with Wales at Villa Park in November 1958. He and the Welsh goalkeeper that day, Jack Kelsey, Clapton's team mate at Arsenal, then got to Highbury in time to play for their club in a friendly match with Juventus. Clapton was in the Luton side beaten 1-0 at Ninian Park in October 1962.
70s. After signing from Dartford, Derek Hales scored his only goal for Luton in a 1-1 draw with City at Kenilworth Road in February 1973. He signed for Charlton shortly afterwards and, with more than seventy goals in nearly one hundred and thirty league games for them, he attracted the attention of First Division Derby in 1976. However, things did not work out for Hales at the Baseball Ground and he returned to London to sign for West Ham a few months later. Despite ten goals in twenty four league appearances for the Hammers, the feeling lingered that Hales was not good enough for the top flight and he was allowed to rejoin Charlton a couple of years after he had first left them. A fight with team mate Mike Flannagan which saw both men sent off in an FA Cup tie at Maidstone created the wrong sort of headlines, but Hales was soon being feted as Charlton's record goalscorer and when he left to see out the rest of his career at Gillingham, he had proved only slightly prolific in his second spell at the Valley than he was during his first one.
80s. Brian Stein.
90s. Andrew Fotiadis was locally born striker, who was qualified to play for Cyprus, who made more than a hundred appearances for Luton including a start in their 1-0 win over us in August 1999 and a subs appearance in the 3-1 reverse fixture at Ninian Park in some five months later in what proved to be Frank Burrows' last match as manager. Fotiadis moved on to Peterborough and, shortly after returning from a loan spell at Heybridge Swifts, sustained the injury which led him to retire from the game at the age of twenty seven.
00s. A few hours before they were due to play at Ipswich in October 2006, Luton left back Sol Davies suffered a stroke. the game was lost 5-0 and Luton were only to win four more matches all season as a season which had begun promisingly ended in relegation. Davies recovered and was considered well enough to resume his career a few weeks later – his first match back in the first team was a 0-0 home draw with City on New Years Day 2007.
10s. Andre Gray and Alfie Mawson.
20s. Jordan Clark.