Neil Warnock returns to Cardiff City Stadium on Saturday with his current club, Middlesbrough – here's seven questions on them going back to the sixties.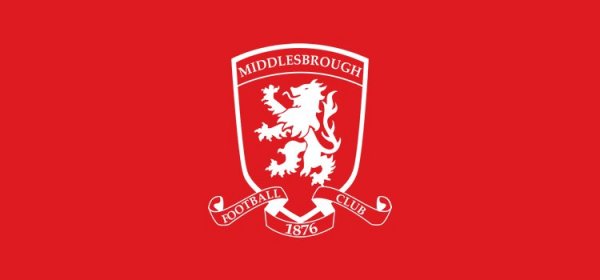 60s. A one time Middlesbrough record holder, this midfielder's name was suggestive of some of his traits as a player. He started off a long way from his birthplace at a ground which was used all year around because it hosted more than the one sport before moving on to Boro after five years and nearly two hundred league matches. During the early part of this decade, he was a regular opponent for City and he ended up winning more than he lost against us – he didn't move too far when his time came to leave Boro and went on to manage his final club when his playing days ended, Harshly sacked after a failed promotion bid, he stayed in the north east to play a behind the scenes part in a notable upset and there were scouting jobs for a pair of blues situated in the north and among some south folk respectively before he left the game – can you name him?
70s. This striker was in a Middlesbrough side which were surprisingly beaten by City during this decade. Although he was born around twenty miles from Middlesbrough, they weren't his local Football League team at the time he made his debut, but they would be if he were playing now, He left Boro after six years having played just over fifty games in which he averaged slightly less than two goals a year. Towards the end of this time at Ayresome Park, there were Lancashire loan spells with white tremblers and by the seaside, before he crossed the Atlantic to turn out at the Memorial Colosseum. His next move was a permanent one to the Red Rose county as he took in some wine while scoring more goals than anywhere else in a career which came to an end on a Crescent in a county town which is actually a city, but who is he?
80s.He was described as potentially as good as George Best when he broke into the Middlesbrough side at sixteen and yet he'd had been released by them at 20 – he died at the age of just 36 and was in a Middlesbrough team beaten at Ninian Park during this decade, name him.
90s. Panda heads east in key development. (4,5)
00s. Appear and sound under age to an english student? (4,5)
10s. He won thirty eight age group caps with England right through from under 16 to under 21, but has never been called up for a senior squad. He is now on the books of a Midland club who play at a ground which has a name synonymous with another sport. He was one of the great hopes of the English game and it's amazing to think that it is now getting towards a decade since he played here in a losing cause for Middlesbrough, who am I describing?
20s. Which member of the Middlesbrough team beaten by us in July left them last week to sign for a team we've already played this season?
Answers:
60s. Ray Yeoman was born in Perth, Scotland and was taken on by Northampton Town. He signed for Middlesbrough in 1958 and over the next six years was so consistent for them that he set a new club record, later broken, for most consecutive appearances (210). The last four years of Yeoman's playing career were spent at Darlington and he was appointed their manager in 1968 upon hanging up his boots. Sacked two years later, Yeoman was appointed as a Youth Team coach at Sunderland and was involved in the 1973 Cup Final win over Leeds – he was a scout at Everton and then Ipswich before he left the game and saw out the rest of his life on Teesside.
70s. Malcolm Smith was in the Middlesbrough team beaten 3-2 at Ninian Park in April 1974 by a relegation threatened City side a week or so after they had made sure of winning the Second division title that season. He was loaned out to Bury, Blackpool and Portland Timbers before signing a deal with Burnley – he retired from the game in 1982, having spent the last two years of his twelve year career at York City.
80s. Stephen Bell was in the Middlesbrough side beaten 2-1 at Ninian Park in March 1984.
90s. Andy Peake.
00s. Luke Young (groan!).
10s. Josh McEachran was in the Middlesbrough side beaten 1-0 at Cardiff City Stadium in November 2012 while on loan from Chelsea.
20s. Aynsley Pears was in goal for Middlesbrough when we beat them 3-1 at the Riverside Stadium three months ago, but he signed for Blackburn just before the transfer window closed.