With City now into record breaking territory, of the worst kind of course, the last thing they probably need is a reunion with Neil Warnock, Sol Bamba and Lee Peltier. Middlesbrough don't seem to be any great shakes themselves this season, but they'll be coming here off the back of a couple of wins and clean sheets and, let's be honest, it doesn't take much to beat us these days does it.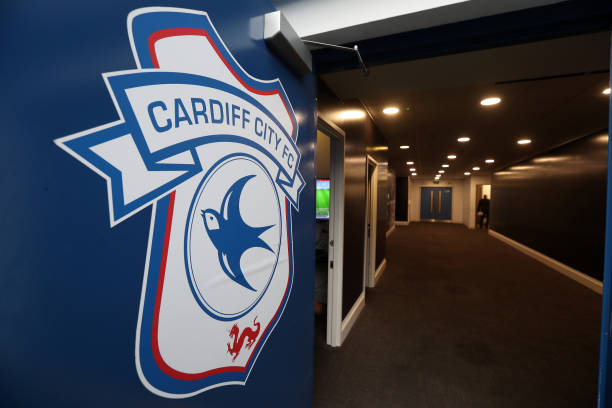 Mick McCarthy v Neil Warnock is hardly one to get the football purist excited either is it and, if the first City v Middlesbrough game last March with them in charge is anything to go by, Saturday will be low scoring, boring and physical – for myself, I'd just like to be reminded what it feels like to see your team score a goal to be honest!
To help you pass the time before the weekend's clash of the managerial dinosaurs, here's seven Middlesbrough related questions dating back to the sixties, I'll post the answers on Sunday.
60s. Despite only playing seventeen league matches in his entire career (there were more important matters to consider at the time), this defender has a road named after him in his birthplace, Middlesbrough, for whom he played all of those games. He may not have played many matches and his, posthumous, medal collection was tiny in number, but it was about as impressive as you could get – who am I describing and why is he commemorated with that road in his name?
70s. A connections question, what is the connection between an FA Cup hat trick at Ninian Park, a regular visitor to the ground with Middlesbrough during this decade and a subject of right wing conspiracy theories?
80s. I'd carried ultra violet initially for miles and ended up with a Ninian Park loser for Middlesbrough! (5,6)
90s. Fine grained earth, an awful lot of it, combines with two types of dark skin by the sound of it to end up with thirty nine times capped Middlesbrough full back.
00s. Starting with Inter, he was signed by European giants as a replacement for a playing and, later, managerial legend, but ended up being derided as one of that club's worst ever players. Moving on to one time victims of a City giantkilling, he eventually arrived at Middlesbrough and had his one and only acquaintance with us while he was there. The generally downward direction of his career continued as he returned home for a spell before a year in China. He won seven caps for his country, but who am I describing?
10s. City first encountered this Southampton born striker in 2008 and he's been a regular opponent of ours ever since. Middlesbrough are one of ten clubs he's played for and his two encounters with us while there ended in defeat, one by 1-0 in Cardiff just like that first game did thirteen years ago. The number of clubs he's played for suggests he's something of a nomad, but he seems to have settled down now as he's been with his current team for four years, can you name him?
20s. Vouchsafe foyer?
Answers:
60s. Harold Shepherdson's playing career coincided with the outbreak of the Second World War with the result that he only played seventeen times for them between 1938 and 1947. Shepherdson moved in Southend eventually, but never got to play for them and retired at the age of twenty nine. Nearly twenty years later, he was Sir Alf Ramsey's assistant when England won the World Cup in 1966 and fourteen years after his death in 1995, he was awarded a winner's medal along with members of the squad who did not play in the Final and some of the backroom staff in the England camp – there's also a road called Shepherdson Way close to the Riverside Stadium in honour of him.
70s. Bill Gates was a centreback who played for Middlesbrough in the late sixties and seventies who retired from the game at thirty because of the persistent migraines he was suffering from and is now one of the number of former players whose dementia is put down to heading the ball too often. His namesake, the one time richest man in the world, is accused of all sorts of Covid related naughtiness as a part of his plans for world domination, while Eric Gates, the brother of Middlesbrough Bill. Is a former England international who scored three times for Ipswich in an FA Cup game against City in 1983/84.
80s. David Currie.
90s. Clayton Blackmore.
00s. Fábio Rochemback began his career with Sport Club Internacional (Inter) before being signed reportedly by Barcelona reportedly as Pep Guardiola.s replacement. Things did not go well for him at the Nou Camp and he was eventually loaned out to Sporting Lisbon before moving to Middlesbrough for three years during which he played in the Boro team beaten 2-0 by us in the FA Cup Quarter Final in 2008. After a permanent spell with Sporting, Rochemback moved back to Brazil to play for Gremio before signing for Chinese side Dalian Professional FC – Rochemback was in the Brazilian squad for the 2001 Copa America.
10s. Lukas Jutkiewicz first played against City for Plymouth on New Year's Day 2008 and was in Middlesbrough sides beaten 2-0 at the Riverside in 11/12 and 1-0 at Cardiff City Stadium the following season.
20s. Grant Hall.