Cardiff City head north again tomorrow for a return to a ground where about a year ago they produced what I'd say was their best forty five minutes of the 22/23 season as they went in 3-0 up at half time in a game they eventually won 3-2.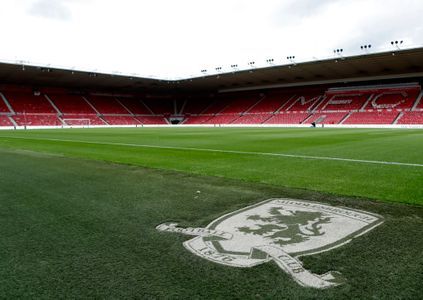 Then, as now, Middlesbrough are surprisingly close to the bottom three, but our quest for a fifth straight league win will be more difficult than it would have been about a fortnight ago because Boro have won their last three matches themselves (one of them being in the League Cup). I think this may be where our winning run comes to an end, but City are making a habit of proving me wrong these days.
Here's the usual seven questions on upcoming opponents with the answers to be posted on here on Wednesday.
60s. Both of this defender's clubs in a fifteen year career were in the north east and, when he went into management, he experienced both sides of a north eastern rivalry. Middlesbrough were his first team and he clocked up nearly two hundred league appearances for them over nine years before moving inland and slightly south to the club he made close to two hundred and fifty league appearances for, who am I describing?
70s. What is the link between H.M. Prison Slade, the TV character Brian Lane and Middlesbrough FC for much of the sixties and seventies?
80s. Latest purr involved with, audible, north eastern expression to produce winger! (6,6).
90s. Judge seasonal toll?
00s. Simplistic way of saying that Saviour's human father is seeking employment?
10s. Last seen turning out for the second set of capital blues he has represented, this former Middlesbrough forward has also played for, among others, Canaries, the Victory, the Dragons, the Maroons and the Villains, but who is he?
20s. Which member of Middlesbrough's current squad was on the pitch when Connor Wickham scored his only goal for City?
Answers
60s. Billy Horner was a player for Middlesbrough and Darlington between 1961 and 1976 and he later managed Darlington and Hartlepool.
70s. Spraggon. H M Prison Slade was the jail Ronnie Barker and Richard Beckinsale were incarcerated in for the 1970's comedy series Porridge. Brian Lane was a character in the twenty first century programme New Tricks and was played by Alun Armstrong who occasionally played a character called Spraggon in Porridge. Frank Spraggon was a full back who played for Middlesbrough from 1963 to 1976 – rhe Porridge character is said to be named after him.
80s. Stuart Ripley.
90s.Mark Summerbell.
00s. Joseph Desire-Job.
10s Among ex City striker Rudy Gestede's former clubs are the Capital Blues (Iranian side Esteghlal). Panetolikos (Canary/Greece), Melbourne Victory, the Dragons from Cannes, the Maroons of Metz and Aston Villa.
20s. Morgan Rogers – he was on loan at Blackpool from Man City when we won 3-1 up there in April.