No more international breaks until March then which, based on the way the season's gone up to now, is probably a bad thing, but let's hope I'm proved wrong there. It's Cardiff City all the way now for four months and that means plenty of seven decades quizzes, here's one on Saturday's opponents, Millwall, with the answers to be posted on here over the weekend.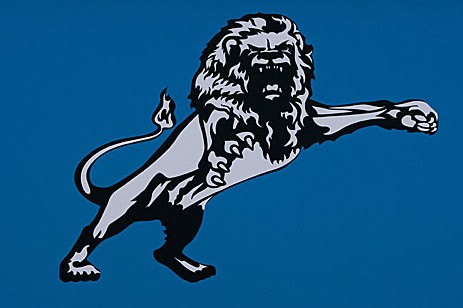 60s. Born in a place which might have been named after an England goalkeeper, this midfielder's surname possibly invokes thoughts of a different sport to football. He only played the once for his first club who were from the other side of the river and once played at a dog track. When he moved on, it was to Millwall and he was a regular member of their team in games against City during this decade, tasting defeat only twice. He spent seven years at the Den playing over one hundred and fifty matches before moving to a place not too far away where men of religion may have played their sport and was something of an automatic selection in the four years he was there. His next transfer took into non league football with a club which no longer exists, but has been replaced by one that is something of a yoyo team between the National League and the regional league below it – they had an interesting concept in club ownership a few years ago. Who is the player I'm describing?
70s. A Millwall team well beaten at Ninian Park during this decade contained a player born in Cardiff, and two others who would play for us during the eighties, can you name them?
80s. Silly beer shambles involved in upset during this decade? (3,6)
90s. This striker was born on one side of one of the more bitter local divides in English football before signing for the rivals when he moved from non league football early in this decade. However, he never found the net for them and, after an initial loan spell to hooped food makers, did better at a ground where his team would have played towards the Cuckoo Lane end, He did well enough there to secure a move to the "smoke" to a ground where the London fog may have been a bit thicker than most and, although he did not play that many games there, his fine scoring record attracted Millwall's attention. Moving to the New Den as the decade ended, he was a crowd favourite, not because his performances matched his surname, but because of his uncompromising style. Again, his scoring rate was impressive, but he was soon on the move again as he followed the Thames to an old haunt, but things didn't go as well this time and, unable to regain his place in the starting eleven, he dropped into non league football to represent a side which has had two spells in the Football League, but are out of it at present – when he was "frozen out" at this club after only a few games, he retired from the game in disillusionment, but who is he?
00s. Holiday resort acclaims this forward by the sound of it. (5,6)
10s. This forward's first visit to Cardiff City Stadium while a Millwall player was a nondescript affair in which he made little impact, but he did better in his second visit seven years later while playing for another club – this time he scored within three minutes. can you name him?
20s. Which member of the Millwall squad made his first team debut at the age of fifteen years and ninety nine days?
Answers
60s. Stepney born George Jacks played one game for QPR before signing for Millwall in 1965. In 1972 he moved to Priestfield Stadium, Gillingham and finished his career at Gravesend and Northfleet (now called Ebbsfleet United, who were owned by a web based venture called MyFootballClub between 2008 and 2013).
70s. Cardiff born Jon Moore played at left back for Millwall in their 4-1 loss here in December 1977, while their centre forward that day, Jon Seasman, had a spell on loan here during the 1984/85 campaign. Forward Trevor Lee came on as a sub and he spent the second half of the 1983/84 season with City.
80s. Les Briley was in the Millwall side (then in the equivalent of today's Championship) beaten at Ninian Park by fourth tier City in the FA Cup in January 1987.
90s. Paul Moody was born in Portsmouth, but signed for Southampton from Havant and Waterlooville. He played twelve times for the Saints in the First division without finding the net and, after a loan spell at Reading, signed for Oxford United in 1994. Moody was signed by Fulham three years later and then moved on to Millwall in 1999 where he played up front with Neil Harris. Oxford bought him back after a two seasons with the Lions, but he fell out of favour and decided to join Aldershot in 2003 before retiring a few months later.
00s. Barry Hayles.
10s. Harry Kane was in the Millwall team which drew 0-0 here in March 2012. In January 2019 he scored Spurs' opening goal in their 3-0 win.
20s. Mason Bennett, while he was with Derby County.