So, will it be 0-0 or 1-1 this time when we face Millwall tomorrow or will there be a departure from the norm as it finishes 2-2? it's not really true, I'd almost prefer Millwall to win tomorrow rather than another tight, generally incident free one pointer of the type we've become so used to when facing this opposition in recent seasons.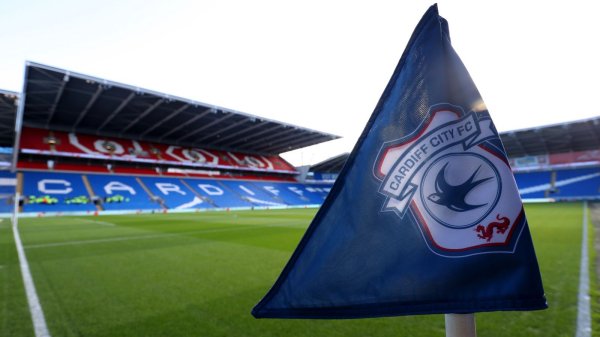 Also, before proceeding with the quiz, congratulations to Glamorgan for their superb win over Durham in the fifty over Cup Final yesterday. While their opponents rushed back two players who had been away with the Hundred, Glamorgan stuck with the men who had got them through the tournament so far.
I must say that, on paper, Durham had the better team for me, but they could have no complaints about the outcome having won the toss and put us in. Captain Kiran Carlson played what, by some distance, was the best innings of the day, but nine of his team mates got into double figures as well to help post a score which proved well beyond the team with the best record in the tournament up to then in terms of wins gained and runs scored. However,Durham had no answer to a bowling attack where, again, everyone made a contribution and they were backed up by safe and nerveless catching for the main part.
Anyway, back to the real point of this message – seven questions on tomorrow's opponents with the answers to be posted on here sometime over the weekend.
60s. Who or what were the BBs (8,5) that played a part in achieving a City win over Millwall during this decade?
70s. This Londoner had his first acquaintance with City early in this decade while playing for the team closest to his birthplace. Millwall were his second club and, in nearly two hundred and twenty league appearances for them, he scored just once. This turned out to be the only goal of a fourteen year Football League career which also saw him represent a team we played in our recent pre season programme. There is something else that he did three times for Millwall while he was there and one of those occasions came against City at the Den during this decade. Who was the player and what did he do against us that he only did two other times while at Millwall?
80s. Millwall were this forward's local team and he started off with them during a good period for the club. His first team appearances were sporadic, but he scored four goals for them before moving to another team from south of the river that specialised in ruffling the feathers of the rich and powerful. He never scored for them and didn't find the net either in loan spells with Nenesiders and borderers. A further, permanent, move to Soricidae finally brought some goals – in fact he was prolific, by his standards anyway, while he was with them. A short move to play in red was next and then his goals really dried up while playing for a club on the Thames. His next team were green and whites from over the border and he finished by having a spell as player/manager for a team City faced in a Welsh Cup Final – who is he?
90s. Around three years after facing France and Brazil while playing for England Under 21s in the Toulon tournament, this winger/midfielder was turning out for City against Millwall, it was the seventh, and last, appearance he made in a City shirt Despite a league career, which at one time saw him turning out for previous European Cup winners, lasting around a decade during which he racked up just short of two hundred and twenty Football League appearances, he dropped into the non league game with a definite feeling of unfulfilled promise following his impressive start with his first club, Oxford United, do you know who he is?
00s. Snide sinew injury could well have been inflicted by him (6,4).
10s. Sounds relevant and correct to me.
20s. Cardiff City 3,973, Millwall – 4,000 what are these figures referring to?
Answers:
60s. The Millwall match I remember more than any other took place in December 1968 when snow and ice made for a very hard, definitely unplayable these days, pitch on which many of the City side opted to wear baseball boots as a way of keeping their feet on the treacherous surface. This was the game with the famous goal scored by Brian Clark when he headed in a Millwall goal kick from about twenty five yards out – that goal added to an earlier one by John Toshack and was enough to secure us a 2-0 win in front of a crowd of 22, 405.
70s. Dave Donaldson was a member of the Arsenal team which beat us in the 1971 Youth Cup Final. Moving on to Millwall in 1973 without playing a first team game for the Gunners. Donaldson took over in goal when Ray Goddard had to go off injured during a 2-0 away win for us in March 1977 – it was one of three times that Donaldson, who later played for Cambridge United, would become a replacement keeper for Millwall.
80s. Striker Steve Anthrobus played for Millwall, Wimbledon, Peterborough (loan), Chester (loan), Shrewsbury, Crewe, Oxford, TNS and Hednesford in a career which saw him net thirty eight two in two hundred and forty six Football League appearances.
90s. Chris Allen had a short loan spell with City in 98/99 which included a 2-0 defeat at Millwall in the Auto Windscreen Cup, before returning to Nottingham Forest.
00s. Dennis Wise.
10s. Jermaine Wright.
20s. The total number of supporters that were at their matches last season. Both of Millwall's matches where a limited number of spectators were allowed were played at home, with a figure of 2,000 given for the visits of Derby and QPR. That figure of 2,000 also applied when City played Norwich at Carrow Road, but the attendance was recorded as 1,973 for our win at Watford.