City return to league action on Saturday with a second game in a month against leaders Norwich City, so here's another quiz on the Canaries with the answers to follow.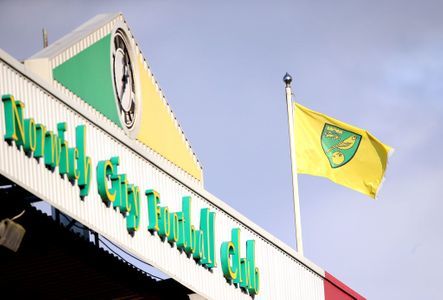 60s. Idiotic pain in the neck gets worse (7, 9)?
70s. A Yorkshireman who started off at Norwich and played against us in a game that was featured on Match of the Day. He played for eleven different clubs (one of them in Asia) and, unusually, he made most appearances for his final team, finishing up with one short of a hundred appearances for them before he called it quits some nineteen years after his debut – he ran a greetings card shop after leaving the game, do you know who he is?
80s. I only associate this man with one club really, but, in fact he played for fourteen of them (two with a virtually identical name) in six different countries – he enjoyed a very profitable forty minutes or so against us while playing for Norwich during his career, but who is he?.
90s. Iron beast, initially red then white, transformed into non scoring international (4,7).
00s. A scorer of an international goal against Malta, he's one of those players who has spent much of his career out on loan from a big team while playing not too many games at all for his parent club. He's only had a permanent contract with two clubs and has played a few times against City at Championship level while on his excursions out on loan. That's how he came to play a couple of, unbeaten, matches for Norwich against us during this decade – can you name him?
10s. Currently playing for "Di Roe", this fifty plus times capped international who has Walkwa as one of his middle names was a scorer for Norwich at Cardiff City Stadium during this decade, who is he?
20s. How many players have Norwich loaned out this season?
Answers
60s. Charlie Crickmore.
70s. Roger Hansbury was in goals for Norwich for the 1-1 draw with City at Carrow Road which was featured on Match of the Day in December 1974. He had a spell in Hong Kong with Eastern AA between 1981 and 1983 – he ended his career with City, retiring in 1992.
80s. Mick Channon played over five hundred league matches for Southampton over three decades. Besides England, he played for clubs from South Africa, Australia (one of which was called Newcastle KB United), Hong Kong, New Zealand and Ireland. Norwich were the club he played second most matches for (eighty eight league matches between 1982 and 1985), with his best scoring match probably being a League Cup match against us at Carrow Road where he scored a hat trick in forty minutes in a 3-0 home win in October 1983.
90s. Iwan Roberts.
00s. Ryan Bertrand has had nine loan moves, two of them to Norwich, while only being contracted permanently to Chelsea and Southampton – he played against twice in 08/09.
10s. Martin Olsson, currently with Helsinborgs (Di Roe – the red ones) was one of Norwich's scorers in their 4-2 away win over us in September 2014.
20s. An amazing twenty four.