After the busiest summer for comings and goings I can remember, Cardiff City kick off the 22/23 Championship campaign with a home game on Saturday against many people's favourites to win the title, newly relegated Norwich City.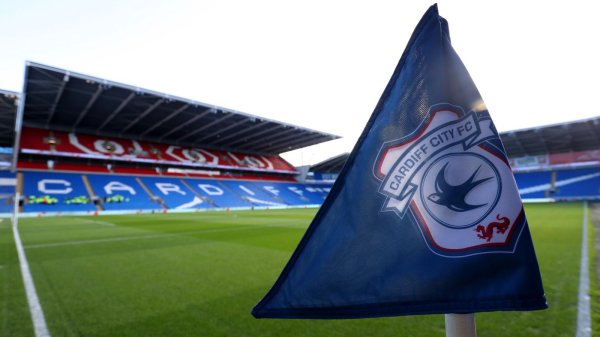 Norwich have become a peculiar modern day yoyo club as they tend to alternate between topping the Championship with a bit to spare with finishing bottom of the Premier League with an embarrassingly low number of points – we managed a lot more points in our two Premier League relegations than Norwich did in what were pretty woeful 19/20 and 21/22 seasons in the top flight.
However, having been caught out when I virtually wrote Norwich off before a ball had been kicked two seasons ago, I'll say I expect them to be top two challengers this time around. Furthermore, with our current number of newcomers standing at thirteen (I think!) with the need for at least another two yet up front, I really haven't got a clue what to expect in terms of the outcome on Saturday, but, all things considered, I see anything other than a loss being a positive and promising outcome.
Every year, I contemplate binning what is now the long running seven decades quiz, but then think better of it – I appreciate it's only got a, tiny, niche following, but, as far as I can tell, it's a unique type quiz and so it continues for at least another season! Here's seven questions where you need to identify the Norwich player from each decade dating back to the sixties when I first saw City play – I'll post the answers on here on Sunday.
60s. Born a white, this forward crossed county borders to become a red when he signed for a team which played in white. He made a big impact when given a first team debut as a teenager, scoring twice twice in the first twenty minutes of a game against Manchester City. However, that was as good as it got for him at a club that were established in the First Division at the time and, although he managed to score at a rate of almost one in three in the thirty one league matches he played, he had three internationals blocking his way into the first team, so he signed for Norwich some five years after his memorable first appearance.
He only ever played for two clubs and so his time at Norwich was long and pretty successful. A regular in the Canaries teams which faced City through the sixties, he only scored against us twice, but this might be explained by him dropping back to play more of a midfield role as his time at Carrow Road went on.
An occasional wicketkeeper for Norfolk in Minor Counties Cricket, he played for them in the old Gillette Cup against Hampshire in a game where his first victim was the Hampshire captain Colin Ingleby-Mackenzie and scored twenty one before being dismissed by one time Glamorgan player, "Butch" White. Who am I describing?
70s. After winning the Youth Cup twice with his first club, which was close by his slightly French sounding birthplace, the rest of this north eastener's career was for the birds with the first two of his subsequent three clubs being nicknamed after songbirds. The first of these teams paid a club record fee for him and he was a regular in their midfield for the next four years, before moving on to Norwich. In a career which stacked up over four hundred league appearances, Norwich were the team he played most for, but, surprisingly, he was not on the winning side in his two encounters with City during that time. The birds he played for after he left East Anglia to return closer to home could hardly be called songbirds, more greedy squawkers Name the player.
80s. Haunt tolls that is – what a mess! (5, 7)
90s. Outhouse in Yorkshire perhaps?
00s. What is the connection between veteran actor Stacy Keach, a writer and occasional actor, who once played his most famous character and was a murder victim in an episode of Columbo, and a Jersey born Norwich midfielder from this decade?
10s. Which member of a Norwich FA Youth Cup winning team during this decade left them without playing a league game, had a loan spell with Swindon paid for by their Supporters Trust because he made such a good impression on and off the pitch with their fans and signed for a Premier League club earlier this month?
20s. Name the current Norwich player who has played forty seven times for his country and scored against City last season.
https://mauveandyellowarmy.net/
Answers:
60s. Leeds born Terry Allcock moved from white rose Yorkshire to red rose Lancashire when he signed for Bolton Wanderers. Moving on to Norwich in 1858, he spent eleven years at Carrow Road before retiring from the game in 1969 after scoring one hundred and six times in his three hundred and thirty nine league appearances.
70s. Colin Suggett was born in Chester Le Street and was part of two FA Youth Cup winning teams while at Sunderland. West Brom paid £180,000 for his services in 1969 and Norwich spent less than half of that on him four years later. A member of the Norwich squad which was promoted into the First Division in 74/75, Suggett played in both of his sides matches with City that season and, despite us eventually being relegated, the games finished 1-1 at Carrow Road and 2-1 in our favour at Ninian Park. Suggett played over two hundred league matches for Norwich before spending the 78/79 season at Newcastle prior to his retirement.
80s. Shaun Elliott.
90s. Jon Sheffield.
00s. Stacy Keach played fictional detective Mike Hammet in a television series from the 80s and 90s. Mike Hammer's creator, Mickey Spillane also once played the character in a film called The Girl Hunters and Channel islander Michael Spillane played twenty six times for Norwich in the late noughties.
10s. Harry Toffolo was a member of Norwich's 2013 FA Youth Cup Winning team and was very popular with Swindon fans during a loan spell he spent there to the extent that the deal ended up by financed by the Supporters' Trust – earlier this month, he was transferred to Nottingham Forest from Huddersfield Town,
20s. Belgrade born Danel Sinani has played forty seven times for Luxembourg and scored for Huddersfield in their 2-1 defeat at Cardiff City Stadium last season while on loan to them from Norwich for whom he's yet to play a league game.