Pretending that the FA Cup defeat in January doesn't count, City go looking for a seventh straight win at the City Ground on Sunday afternoon before a testing looking trip to Coventry on Wednesday as the fixtures come thick and fast again before the next international break. That means plenty more quizzes, here's the first – seven questions about Nottingham Forest dating back to the 60s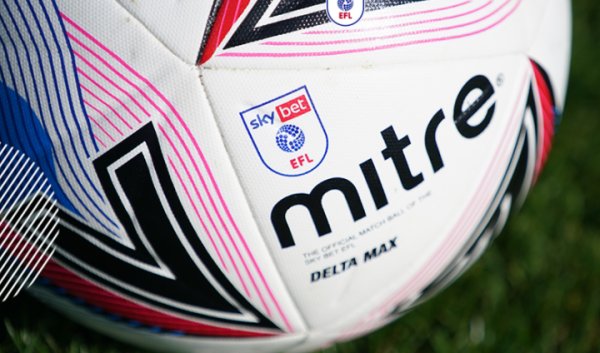 60s. Sorry New York lab connection to a man with a unique place in York City's history (5,5)?
70s. This defender enjoyed the better of things in his fairly frequent encounters with City while playing for Forest during this decade. Forest were his first club and he made just short of a hundred league appearances for them – he was also loaned out to a couple of lower league clubs, neither of which needed too long a journey for him to join up with them. He moved on permanently in 1976 playing for a couple of sides with just a field between them, before dropping into non league football – he played for and managed a bunch of Seadogs and the team you would have played for if you were in the Sweeney. but who is he?
80s. My main memory of this defender now is of him being the villain of the piece in a big game, but that's unfair really because he had a long and pretty distinguished career. Starting off in a place where it's sometimes claimed that the sun doesn't shine at certain times of year, he then played on both sides of a rivalry as he followed his manager from one to the other. Forest were his next club and he was pretty much a regular for them during his two years there, but, despite moves to one of Britain's most famous resorts, the home of a Partridge and the place which housed the Reynolds Arena, age had caught up with him and he retired in 1984, name him.
90s. This diminutive winger spent most of his career playing on a peninsula – nearly always with clubs from the country of his birth, but he did cross the border once to play for a team which it might be said has a bank named after it. He also played for two English sides, Forest were, briefly and unsuccessfully, the second of those teams, but he did better during another pretty short stay in London when Forest were one of four sides he scored against. Despite only winning three international caps, the first of which ended in defeat by the Republic of Ireland, he did make his country's party for two major tournaments, do you know who he is?
00s. One of this pair of strikers was playing in the Premier League in 19/20, while the other was still scoring in the Championship that season, yet they played as a partnership for Forest in at least one match against City during this decade, who are they?
10s. He lost in his three meetings with City in this decade while a Forest player and has only just returned to his present, Premier League, club after a brush with Covid which saw him lose five kilos and be put on a drip during a hospital stay, who?
20s. Portugese commuter in the Forest midfield maybe?
Answers:
60s. Barry Lyons, who scored York City's first ever goal in the Second Division in August 1974, a year after he joined them from Forest where he played over two hundred league games in a five year stint at the City Ground.
70s. John Cottam had two wins and two draws from his four encounters with City while playing for Forest. After loan spells with Mansfield and Lincoln, Cottam switched to Chesterfield and then Chester after leaving Forest – he had two spells as a manager later in his career, first with Scarborough and then with the Metropolitan Police.
80s. Willie Young started his career with Aberdeen in 1969, before signing for Spurs in 1975. Two years later, he followed manager Terry Neill to Arsenal and he was involved in an incident in the 1980 FA Cup Final with West Ham when he cynically chopped down Paul Allen when he looked to be through on goal – from memory, that incident played a part in a change which saw such professional fouls punished by a red card. Young signed for Forest in 1981 and there were short and unsuccessful spells with Brighton, Norwich and Darlington before he retired at the age of thirty five.
90s. Hugo Porfirio was loaned to West Ham by Sporting Lisbon in 96/97 and two years later, while at Benfica, he was loaned out to Forest as they ended up bottom of the Premier League in 98/99. Pofirio, who also played for Racing Santander at one time, made his debut for Portugal in a 1-0 defeat in Dublin in a warm up game for Euro 96 where he made a single appearance when he came on as a sub in a win over Turkey. Porfirio retained his place in the squad for the 1996 Olympics without playing a part in the tournament and his final cap came later that year against Ukraine.
00s. David McGoldrick was in Sheffield United's Premier League side in 19/20 (he was in 20/21 as well) and Joe Garner was still scoring for Wigan in the Championship that season. McGoldrick and Garner were the pair of strikers in the Forest team which drew 1-1 at Cardiff City Stadium in November 2009.
10s. Newcastle's Karl Darlow.
20s. Forest midfielder Cafu shares his name with the superb Brazilian wing back who was nicknamed "the Commuter" by Roma fans as a tribute to his non stop movement up and down the right flank during games.