Like Blackpool (by the way, I was wrong in saying we hadn't played them since our Championship winning season, we played them in 14/15), I think this will be a first seven decades quiz on Peterborough. Here's seven questions on tonight's opponents dating back to the sixties and I'll put the answers on here tomorrow.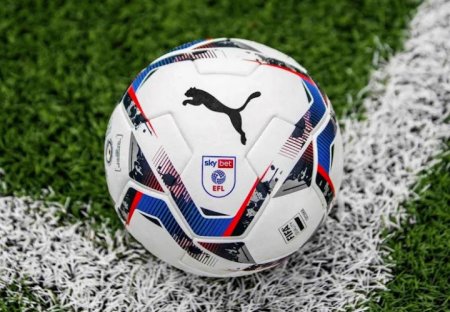 60s. Born in a Yorkshire city with a racecourse, this forward began with a team that were beaten at Latimer Park on Saturday, but he was on his way to bigger and better things as he played for four clubs with blue featuring in their kits – two of them having spent £!00 million or very close to it on a player this summer. He was in blue again when he signed for Peterborough in the middle of this decade, but his career was on a downward trajectory now and it was a brief stay as he moved elsewhere to wear a hat (twice), before dropping out of league football to play for Boston, Stourbridge and, finally, Ansells. Internationally, he averaged better than a goal every other game, but can you name him?
70s. Possessing a surname which became notorious during this decade, this winger played for two County's before signing for Peterborough in 1974 and went winless in a couple of encounters with City during his time with them. He moved on after three years to Salopian riversiders before finishing up with a very short spell at a team City have already played this season, who is he?
80s. "Whatever you do, don't give that bird an inch, follow him everywhere!" = possible instructions from an opposition manager given over a couple of years in this decade when facing Peterborough?
90s. Name the player, born in North Saxony, who was sent off while playing for Peterborough at Ninian Park in this decade. His return not too long afterwards while playing for another club could not have been a pleasant experience for him either, and not just because of the result, but can you name him?
00s. East Rio man's flying visit to Ninian Park in 2002? (5,3)
10s. Earlier this month, he played against the Staggies at a public holiday thoroughfare and he also played in the last game between City and Peterborough before today, do you know his name?
20s. I suppose this could describe her Olympics!
Answers:
60.s Ripon born Derek Kevan played fifteen matches for Bradford Park Avenue before signing for West Brom in 1953 and, over the next ten years, he scored better than a goal every other match for them. When he left, it was to go to Chelsea, but he only managed a single goal for them in seven appearances before Man City came in for him. The first of the forty eight goals Kevan scored in sixty seven league appearances for the Maine Road club was against City, but he suffered an injury halfway through his second season with them and was never quite the same player again. He returned to London to sign for Palace for a season and then he played seventeen league matches for Peterborough in 1966, netting just twice. Luton and then Stockport were his last two league clubs. Kevan won fourteen caps for England scoring eight times, including two in the 1958 World Cup in Sweden.
70s. Jon Nixon started his career at Derby before making the short journey to Notts County. While he was with Peterborough, he played against us in their 5-2 defeat at Ninian Park in December 1975 and then in a goalless draw on Easter Monday 1976 as we closed in on promotion. Shrewsbury were Nixon's next club and then he played a few games for Barnsley before retiring.
80s. Mark Nightingale played for Peterborough between 1986 and 1988.
90s. German born Welsh international centre half George Berry was sent off while playing for Peterborough in a 1-1 draw at Ninian Park in October 1990. Around a year and a half later, Berry was in the Aldershot team that was beaten 2-0 here in March 1992 in what was their last game before they were wound up and failed to complete the season.
00s. Simon Rae was sent off in the first minute of Peterborough's 3-0 defeat at Ninian Park in November 2002.
10s. Joe Newell was in the Hibs team which beat Ross County 3-0 at Easter Road on August 8 and he also played for Peterborough when they beat us 2-1 at London Road in March 2013.
20s. Ricky Jade Jones – as in "rick" meaning a mistake.