The quiz returns for Sunday's game against regular opponents Preston – here's seven questions on them going back to the sixties.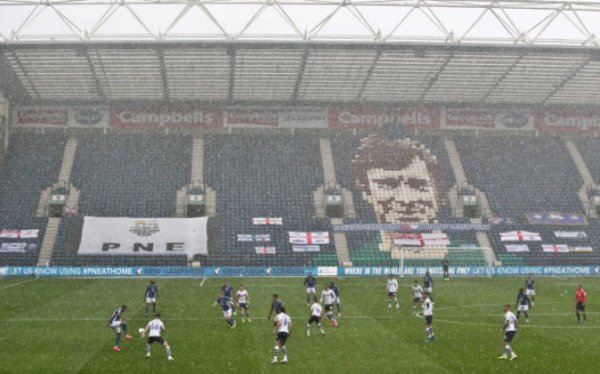 60s. Not too popular down Swansea way, he managed quite a bit more than just the solitary century for Preston – he was closing in on three of them when he left for America, who is he?
70s. Primarily a defender, he started off with a club that was in the doldrums at the time and he scored for them in one of his early visits to Ninian Park. As his club improved and Championships arrived, he managed another goal against City. In some ways though, he was left behind by his club's progress and he didn't play a great part in their greatest triumph at that time, but he did manage to rack up nearly one hundred and fifty appearances for them before leaving for Preston early in this decade. His one appearance for them at Ninian Park was not a happy one as his team slumped to a heavy defeat and he only stayed the one season with them before resurfacing in 1976 as Player Manager of a side which has had a recent change of name and have just appointed a former Welsh international to their Board – can you name the player who scored those couple of goals against us over half a century ago?
80s. Doubly male member of a Preston side beaten at Deepdale by City during this decade, who later became manager of the club, had a "brief cameo" on Blur's Parklife and his daughter was a regular on Brookside for a while, but who is he?
90s. They played alongside each other as centrebacks for Preston in a big win over City during this decade and both went on to become managers. Both of them are currently employed – one at a club who have scored seven times while conceding none in their last two matches and the other, an England Semi Pro international during his playing days, is back at a familiar haunt for a third spell in charge, name them.
00s. Front part of van drawing transformed into a custodian (5,4).
10s. Mud slide joke (4,9)?
20s. He's played at Glasgow, Perth and New York and was in the Preston team beaten by City a few months ago – do you know who he is?
Answers to follow:
60s. Preston born centre half Tony Singleton played two hundred and eighty seven league games for his home town club between 1960 and 1968 and twelve more after that for New York Generals without scoring a single goal, but his thirty yarder proved decisive in a 2-1 win over Swansea Town in an FA Cup Semi Final game at Villa Park in 1964.
70s. David Connor was a regular in the Man City side which won the Second Division title in 1965/66 and got a winner's medal for making thirteen appearances for City's League title winning team in 67/68. He signed for Preston for the 1971/72 campaign and was in their side which was beaten 5-2 at Ninian Park late in that season. Four years later he had a short spell as Player/Manager of Macclesfield Town, now Macclesfield FC, who appointed Robbie Savage to their Board this week.
80s. Les Chapman finished his career with Preston almost twenty years after he had begun it at Oldham. Chapman was in the Preston team beaten 1-0 at home by City in November 1986 and managed them between 1990 and 1992 – two years later he appeared on Blur's Brit pop classic single Parklife and his daughter, Tiffany, played Rachel Jordache in Brookside.
90s. David Moyes and Russell Wilcox played alongside each other in central defence when Preston beat City 5-0 at Deepdale on New Year's Day 1996 – Moyes is currently West Ham manager and Wilcox is in charge at Scunthorpe.
00s. Gavin Ward.
10s. Josh Brownhill.
20s. Darnell Fisher has played for Celtic, Perth based St. Johnstone, Rotherham (home ground New York Stadium) and was in the Preston team beaten 3-1 by us in June.