Seven questions on Preston North End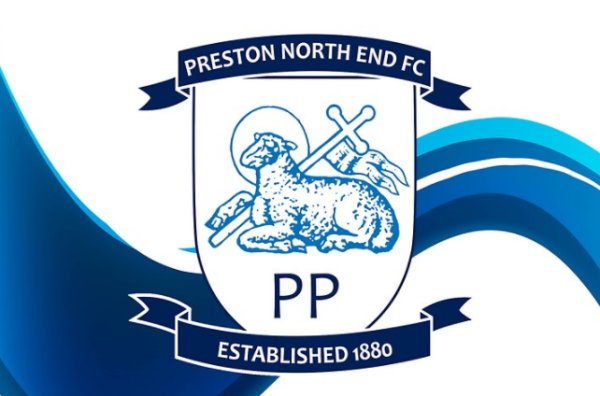 60s. Originally taken on as an amateur, this midfielder signed a pro deal with his first club following an accident overseas only to be hit by a severe bout of flu which led to the temporary loss of the use of both of his legs. He broke into the first team once he'd recovered, but was deemed surplus to requirements despite managing to score a hat trick in one of his thirty odd appearances – one of his other goals came in his only encounter against us for this club as they gained a comfortable win. Moving on to Preston, he was a regular in their line up for four seasons and continued to have something of an Indian sign over us, as he scored twice in seven, unbeaten, encounters against City, but a series of knee injuries persuaded them to accept an offer from a club who were a long way from Scotland, but had a name which those not up to scratch in their UK geography might just have thought suggested they were from that country. Once again, he spent four years with this team, wearing an Arsenal type kit for most of the time before he found himself wearing white again in his last season with them – he also finally tasted defeat in a game against City thanks to a Peter King goal and then it was back in a white sleeved kit with a final club for a season in a stadium overlooked by a cathedral – who am I describing?
70s. Sharing his surname with an entertainer from the same city as him, this forward began in his birthplace and never moved too far from there throughout a career which lasted more than a decade. When he left his first club without having played a game for them, he spent time with three sides which were all close to a border that he never actually crossed while a player in the Football League. Preston were sandwiched in between the first two and the third of these teams and represented a bit of a step up for him which he didn't really quite take despite him managing a scoring rate of better than one in three in just short of fifty league games for them, with one of his goals coming in a losing cause against City. He played most games for his next club who wore a kit that was considered quite different for the time and they still wear a combination of the two colours involved today. His final move in full time football saw him returning to his home county to play at a place which might be described as full of polka dots and, when he dropped into non league football he finally moved across that border to play for a city club, can you name him?
80s. Born at a regal venue some way from any of the teams he played for, this forward/striker had a surname which seemed at odds with what was a journeyman type career, Starting off with sharp operators, he spent four years with Preston during what was a low point in their history – his four encounters with us during this time were mostly sparsely attended affairs as we gained a win and three draws in the four matches he played against us in which he scored once. He must have been doing something right though because his next move him took him to an altogether more up market team at the time who also wore a combination of white and black and it was the same colour combination at his next team, for which he played most games, that necessitated a long journey south. He scored in the only game he played for his next team which played close to a church by the sound of and then concentrated on his hair for a while in the capital before ending his career playing in Ricky Gervais country – name the player.
90s. Name the MBE, who played for Preston against us during this decade shortly after he'd been on loan to a team we have played in the Cup Winners Cup, and then signed for Northwich Victoria after leaving Deepdale.
00s. A visit to a Northern Ireland town every twenty four hours is required by the sound of it! (4,5)
10s. Make a drama of an ache? (4,5)
20s. Recently departed flowerpot man's Carmen Miranda impersonation?
Answers:
60s. Both of the footballers I know of with the first name Nobby played for Manchester United. The recently deceased World Cup winner Nobby Stiles was the more famous of the two, but Nobby Lawton played thirty odd league games for them in the early sixties with one of his six goals coming in a 3-0 win over us at Old Trafford in February 1962. He signed for Preston in 1963 and captained them for three seasons during which he played in some very big wins over us (he scored the second goal in the infamous 9-0 match in May 1966), but Lawton dropped down to the Third Division when he signed for Brighton and Hove Albion (who played in blue shirts with white sleeves then) in 1967 and it was in an FA Cup Third Round tie with City at Ninian Park in January 1971 that Lawton experienced his only defeat against us as an early Peter King goal proved decisive. A few months later, Lawton joined his final club, Lincoln who had a red with white sleeves shirt at the time.
70s. Alan Tarbuck was released by Everton without playing a game for them and then had spells with Crewe and Chester before signing for Preston in 1972. In one of his first matches for them, he scored against City in a 5-2 defeat at Ninian Park, but was sold to Shrewsbury at the end of the 72/73 season. Tarbuck then spent three years at Shrewsbury (who wore blue shirts and yellow shorts at the time) and a couple of years with Rochdale before ending his career with Bangor City.
80s. Former Sheffield United, Preston, Newcastle, Fulham, Cambridge United, Barnet and Slough Town man Gary Brazil was born in Royal Tunbridge Wells in Kent.
90s. Sammy McIlroy was in the Preston team which beat us 4-0 in February 1990. McIlroy had been loaned by Bury to Admira Wacker before signing for Preston and then moved on to Northwich Victoria, who he later managed, in 1991.
00s. Omar Daley.
10s. Adam Reach.
20s. Ben Pears/on – this is probably the question in all of these quizzes which needs the biggest apology, so I'm sorry, I don't know what came over me!