With international breaks over now for four months, attention switches back to club football, a subject which, from a Cardiff City viewpoint anyway, has brought little joy to supporters.Therefore, it's to be hoped that the Huddersfield game, which meant that the fortnight without a fixture could be enjoyed to an extent, was a signal of what is to come.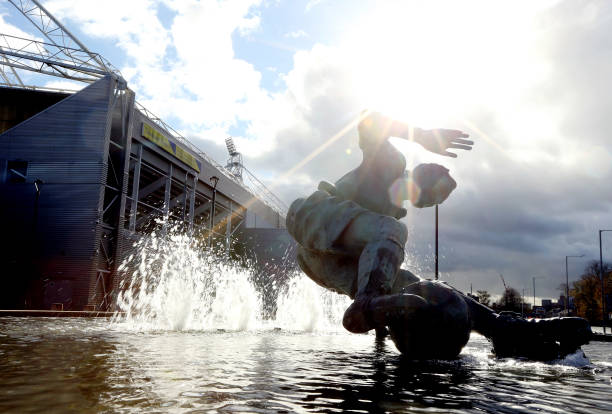 Saturday sees a trip to regular opponents Preston North End which we'll make in the knowledge that we've won on our last two visits to a Deepdale ground where we have a decent record, it's just that when we do lose there, it tends to be pretty brutal!
Here's seven questions on Preston going back to the sixties with the answers to be posted on here ion Sunday.
60s. Blink and you would have missed it contribution from a strap line advertising a competition from the west where the prize was a weapon!
70s. Born in the home of the Warriors with a middle name of McAlpine, this somewhat fiery defender/midfielder had a pretty poor record in his frequent encounters with City for Preston during this decade. He only played for three clubs, and he didn't make an appearance for one of them, with the other two playing in the same, unusual, colour combination. Who is he?
80s. Starting off with a team nicknamed Boro (for reasons that aren't obvious!), he appeared twice for them in finals at Wembley before a move to Lancashire nomads and he eventually followed his manager to the same First Division team on the brink of better days. However, he found his way into the first team there blocked by a gifted Welshman and he was loaned out to Preston where one of the few matches he played for them was in a losing cause against City. His final Football League side were Midland whites before dropping into non league football at the age of thirty six, there was another Wembley appearance a year later in a Final for some Harriers and he also played for Cumberland reds that had fallen on hard times, can you name him?
90s. Leads moaner to a New Year's Day massacre? (5,6)
00s. Starting out representing a famous old city, this striker was good enough to play for his country at Under 21 level during a long career which saw him represent nine clubs in all. He played most games for Preston though and was unbeaten against City in his four encounters with us when representing them. When he left, it was to represent a team from the county of his birth that also wear white and next he represented a couple of teams that play in red and white stripes. He finished up where he had begun and when he dropped out of the Football League, he'd scored well over one hundred goals in it, but do you know who he is?
10s. A river, a tool and a car combine to represent Preston against us!
20s. Non dry seal combination holds Preston midfield together? (4,6)
Answers:
60s.Jack Winspear's only appearance for Cardiff City came in a 4-0 defeat at Preston in November 1966. Freed by Leeds at the end of the previous season, he moved on to Rochdale from City, but played less than twenty times for them before retiring from the full time game – apologies for this question which I think was too convoluted and not very well set out, there is a good cryptic clue there somewhere for the name Jack Winspear, but I don't think I found it!.
70s. Stenhousemuir born Alex Spark scored for Preston in a 2-2 draw with City in October 1973, but wins were hard to come by for him in his encounters with us. After playing over two hundred league matches in his nine years with the club, he moved to Scotland to play for Motherwell, but never played a game for them before transferring to Bradford City for a season.
80s. Jim Arnold played in two FA Trophy Finals for Stafford Rangers in the 70s, winning one and saving a penalty in a losing cause in the other one, before being signed by Howard Kendall for Blackburn. Making his Football League debut at twenty nine. Arnold did so well in his two seasons with Blackburn that Kendall signed him for Everton when he took over there, but Arnold was very much a deputy as Neville Southall established himself, but he did pick up his share of honours as Everton became, perhaps the team of the mid eighties. Arnold, who was on the bench when Everton beat Austria Wien in the Final of rhe 1985 Cup Winners Cup, played six matches on loan to Preston with one of them being a 3-1 defeat at Ninian Park in November 1982. He had a season at Port Vale and then played in another Wembley Final – this one being in the FA Trophy for Kidderminster Harriers and he saved another penalty in the reply to help win the trophy after the first game had ended 0-0. Arnold also had a spell with Workington before retiring.
90s. Damon Searle was in the City team beaten 5-0 at Deepdale on 1 January 1996.
00s. Richard Cresswell started and ended his career with York City and, in between times, played for a string of sides, mostly at Championship level. He was with both Sheffield clubs, Leeds, Leicester and Stoke among others, but it was Preston he played most matches for between 2001 and 2005.
10s. Jordan Pickford kept a clean sheet for Preston while on loan from Sunderland in a 0-0 draw against City at Deepdale in October 2015.
20s. Ryan Ledson.