Sorry to those regular readers who have probably read this for the past decade or so, but I'm certain I'm right in saying Preston are the side I've seen us play most often since my first game in 1963 and I'm pretty certain that I'm right in saying that they are the opponents we've played most often in league matches and, of course, we've had an extra game against them this season in the FA Cup.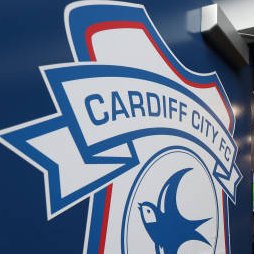 City are going for a treble this season against Preston after 2-1 wins at Deepdale and at Cardiff City Stadium where Mark Harris' extra time goal sent us on our trip to Anfield, but the Lilywhites (wonder if anyone else calls them that these days?) are a tough nut to crack under new manager Ryan Lowe with just one defeat in their last ten league games and having completed a league double over Bournemouth only last week.
Here's seven questions on each decade going back to the sixties on Preston.
60s. Born in a Derbyshire town more famous for producing goalkeepers than outfield players, this forward never matched his scoring rate of nearly one in every two matches, albeit in not many games, for his first club, Preston, at his other teams . In all, he represented seven other clubs, but I recall him most for wearing claret and blue. He played most games for a team he joined at a home for Monks or Nuns in the beginnings of a new journey for them, but cannot be confused with any other footballer over the past sixty years because I've never come across another one with the same surname as him, who am I describing?
70s. Food for Bluebottles?
80s. Led guard to top of Everest and to find midfield man. (4,5).
90s. After a misleading start which saw him score twice as a winger for high flying birds you don't see too often, this player became a journeyman lower division left back during what was a five hundred plus game league career. His one goal in just over a hundred appearances for Preston, he played more matches for them than any of his other seven Football League clubs, was more typical of his goal output – he'd look back on his two encounters with us during this decade with affection though even if he didn't score one of the six goals Preston managed without conceding as they recorded a couple of victories. In later life, he was the head of PE at the British School in Warsaw, who?
00s. What is the link from a Preston v City game in this decade between a player on one side who famously won his only international cap against Andorra and someone from the other whose two caps for his country came against Japan and Ukraine?
10s. Name the player who was in a beaten Preston team during this decade, in which he had to watch a goal he would have been proud to score, who has a move named after him which appears in the EA Sports FIFA series of games.
20s. Needle gentry?
Answers:
60s. Brian Greenhalgh.
70s. Bobby Ham.
80s. Dale Rudge.
90s. Dean Barrick.
00s. David Nugent and Glenn Loovens were sent off in separate incidents in City's 2-1 defeat at Deepdale in September 2006.
10s. Aiden McGeady.
20s. Josh Earl.