https://mauveandyellowarmy.net/
A Happy New Year to all readers.
60s. This forward only played for two clubs over a long career which saw him score goals at a rate of something like two in every five matches played. Queens Park Rangers were his second club and, while the goals did not come quite as frequently as at his first team, they still arrived at a healthy rate over a period of four years. His first side could be said to be in something of a very large depression and that term would become relevant in this man's later, unhappy, life, but he was a much loved figure there during times that were, arguably, the most successful in the club's history.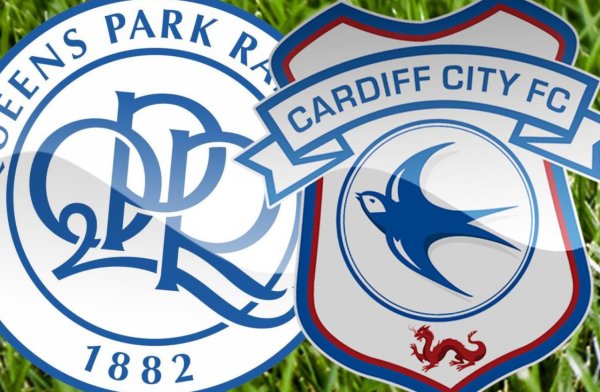 Neither a Man of Kent or a Kentish Man, he won a single cap for England's Under 23 side, but was prevented from possible senior recognition by a ruling from the Football Association.
Suffering from depression, he took his own life in his mid fifties at a location very close to his birthplace, can you name him?
70s. What links substitute appearances for City made by Alan Warboys and Ian Gibson against QPR during this decade?
80s. A well travelled forward who played for clubs on three different continents, but not the one that you may have most expected him to. He signed for Wilham Town after a brief spell at QPR in the middle of this decade, but had not finished his wandering as he turned up in Australia and Switzerland after that. His best days were behind him by the time he arrived at Loftus Road, but he had been the youngest member of his country's squad for a World Cup Finals tournament in his pomp and was also part of a team that won a European club tournament, yet it might be argued that he is more famous now than he was then. Who is he?
90s. A midfielder whose career rather fell away after he had begun by playing Premier League football with QPR. The huge majority of his Football League appearances were made for three clubs who play in unusual combinations of blue and white, he also played a few times at a railway town and had two spells for a team which sounds like it might have a link with Scotland despite being at the opposite end of the country. He also had three spells at one of the ten non league sides he played for and two at another one – earlier this year, he was named as a substitute for a Cornish outpost of the game against Stockport County at the age of forty eight.
There are conflicting online stories when it comes to his international experience, with some claims that he was only picked by Wales at Under 21 level, but I'm pretty sure he played for us at senior level as well, can you name him?
00s. Lauding a post office initially leads to a loser at the Millennium Stadium.
10s. Bad tempered water sources at Cardiff City Stadium in October by the sound of it!
20s. How much does a half season ticket cost for an Under eight year old for the rest of the 19/20 campaign at QPR?
Answers.
60s. Stuart Leary was born in Cape Town and played at the Valley (the club ground with the largest capacity in the Football League during the fifties and sixties) between 1950 and 1962 for Charlton Athletic with his one hundred and fiftythree goals making him the club's highest ever league scorer. A contract dispute saw Leary move to Queens Park Rangers where he scored twenty nine times in ninety four matches.
A decision by the FA to ban non English born players from representing the national team prevented Leary from adding to his solitary Under 23 cap gained in 1954, but he also enjoyed a long and successful cricket career, scoring sixteen and a half thousand runs and taking one hundred and forty six wickets for Kent between 1951 and 1971.
Leary returned to South Africa in later life and died when he threw himself off Table Mountain in 1988 – there are rumours, some lurid, as to the cause of Leary's suicide, but what seems certain was that he was being treated for mental illness and was on medication designed to prevent any attempt to kill himself.
70s. The surname Parsons. Alan Warboys came on for John Parsons in a 0-0 draw between the sides in November 1971 at Ninian Park and Ian Gibson replaced goalkeeper Frank Parsons in the return game at Loftus Road in May 1972 that QPR won by 3-0 – it was typical of Frank Parsons' ill starred time at City that he would suffer an injury in what was one of just two first team appearances he made during the 71/72 season, he let in four in the other one at Orient nine months earlier!
80s. Alan Brazil was in Ipswich UEFA Cup winning team of 1980/81 and was the youngest member of Scotland's squad for the 1982 World Cup in 1982. He was loaned to Detroit Express during his time with the Suffolk club and a persistent back injury that eventually forced his retirement was one of the reasons why subsequent high profile moves to Spurs and Manchester United were not considered successes. Brazil signed for QPR from Coventry in 1986, but only played for times for them before mixing non league football with short spells in Australia with Wollongong City and Switzerland with FC Baden. Since 2000, Brazil has been a co presenter of Talksport's weekday breakfast time show.
90s. Michael Meaker made just under one hundred and fifty appearances in league football with one hundred and twenty eight of them coming for QPR, Reading and Bristol Rovers, he also played a few times for both Swindon and Plymouth. He was a sub for Truro Town in an FA Trophy tie with Stockport in January 2019 and represented Wales at full and Under 21 levels.
00s. Gino Padula was a member of the QPR team beaten 1-0 by City in the 2003 Promotion Play Off Final.
10s. Nahki Wells came on as a substitute for QPR during their 3-0 defeat in Cardiff in October.
20s. Under 8s can go to all of QPR's remaining matches this season in certain parts of the ground free of charge if accompanied by a full paying adult. Adult prices for half season tickets for adults at Loftus Road are more expensive in some categories than I pay for my full season ticket at City (over 60's price) with prices ranging from £209 to £293.