Seven questions on QPR with the answers to be posted on here on Thursday.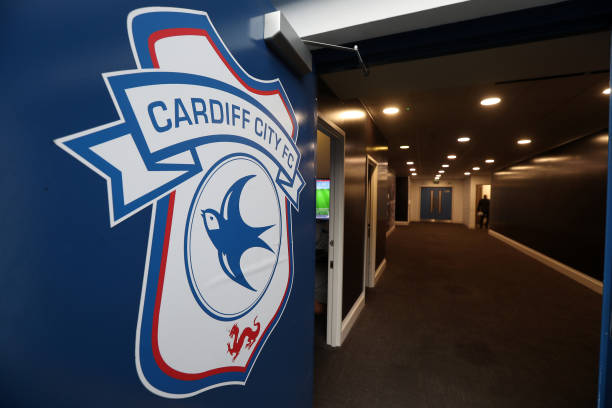 60s. Born in the Prime Minister's constituency, this defender set a QPR club record in his first game for them which stands to this day. He only had the one club in a career which lasted eight years and his association with QPR didn't end there as he later coached and managed them before having a second go at management with a club that used to play at what sounded like a men only ground – who am I describing?
70s. This clever striker had mixed results from his two encounters with City during this decade while playing for QPR, his first club. His first move took him to the club he probably had most success with as he puffed pipe dreams for six years. Shorter stays among carrion birds and then with male animals further south saw him maintain a scoring rate of around a goal every three games that ensured his career was a long one. That rate fell away dramatically at his next club though where, ironically, he'd been signed for a club record fee and his stay at a ground with an icy blast was a short one. His final club were blue townies on the way to more difficult times and he retired from playing just as he had a short spell as joint caretaker manager there. When it came to international football, he scored in every match he played for his country, can you name him?
80s. Dire losses in artificial intelligence may have contributed to his lack of success as a manager (5,7).
90s. Destroyer of aural timekeeper by the sound of it!
00s. Described by the City manager who signed him as ""a good prospect, a strong player, a good athlete and comfortable on the ball", this midfielder failed to live up to his billing, but he did play for us against QPR during this decade. He was the subject of a bid from Norwich which would have got more than half of the fee that we paid for him back, but it came to nothing and when he eventually left us, it was for nothing as we didn't renew his contract. Cardiff are one of eighteen different clubs he has played for in a career which I believe is still ongoing, but can you name him?
19s. Currently on loan to the Falcons and playing top flight football in the country where he is based, this former QPR player appeared for them against us during this decade. He has two internationals caps, he scored in the first of them and his second one came for Sierra Leone in an unofficial, non FIFA sanctioned match against a team of "local Moroccan footballers" which was lost 2-1, who is he?
20s. Parliamentary official in QPR midfield?
Answers:
60s. Uxbridge born Frank Sibley played just short of one hundred and fifty league games for QPR before being forced to retire from injury at the age of just twenty three. He was the club's youngest ever player when picked for a League Cup tie with Aldershot in September 1963 at the age of fifteen years and two hundred and seventy six days. Sibley later coached QPR and was appointed manager of the club in 1977/78, before a spell in charge in charge of Walsall in 1979.
70s. Paul Goddard began QPR'S 1-0 defeat at Ninian Park and their 3-0 win in the return fixture a few months later in 1979. Moving on to West Ham quite soon after, Goddard gained his only England full cap while with them as he scored in a 1-1 draw with Iceland in 1982. Losing his place in the Hammers team due to injury, Goddard moved to Newcastle in 1986 and then Derby three years later, before returning to London to play for Millwall during their brief stint in the First Division. Ipswich were Goddard's last club and he was appointed joint caretaker manager with John Wark there in 94/95.
80s. Ossie Ardiles.
90s. Tim Breacker.
00s. Solomon Taiwo was signed by Dave Jones for £250,000 in 2009 and a few weeks later was in the City team beaten 2-0 at home by QPR. Taiwo only played in nine league matches for us (I'm surprised it was that many) before being released in 2012 – apparently he's still playing, at Faversham Town.
10s. City's former captain Steven Caulker was in the QPR side beaten 2-1 at Cardiff City Stadium in September 2017. His one England cap came in a 4-2 defeat by Sweden (his team were winning 2-1 when he was substituted with a quarter of an hour left) and he scored one of the goals. Currently on loan to Turkish side Gazlantep from Fenerbache, Caulker was selected for Sierra Leone last month in what was described as an unofficial international against a side from Morocco.
20s. George Thomas – his namesake was Speaker in the House of Commons from 1976 to 1983.