Here's seven questions on our next opponents dating back to the sixties, the answers will be posted on here on Sunday.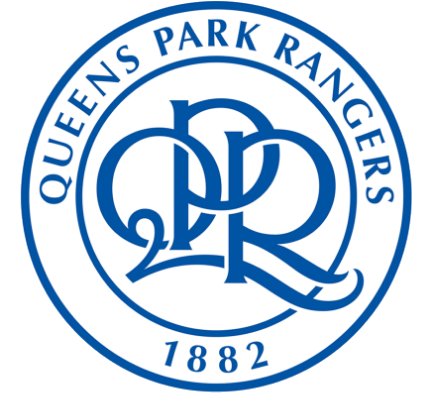 60s. After spells with both of the Football League clubs in the city of his birth as an apprentice, this forward headed a long way north to play his first senior football and reached an FA Cup Semi Final with his new team in the couple of seasons he had with them before a move to London to a club where he spent his best years in terms of both individual and team achievement. He would spend the rest of his playing career in the capital and didn't need to move around a great deal within it for his two future subsequent transfers either. The second of these was to QPR where he spent the last couple years of his time as a player before managerial spells with another hooped club and time with some whites, not that far from his birthplace, who were promoted under his charge. Who am I describing?
70s. Best known for the part he played in one of the most famous goals in his country's history, this forward moved to QPR at the age of twenty one, but, apart from one game in which he scored the only two goals he managed in his time with them, did not make a great impact. A move to a former power in the game that was on a long, gradual decline which almost proved terminal in terms of their place in the Football League nevertheless established our man as a useful, if not prolific, forward in the higher reaches of the club game. He had three years to finish off his time in England with a club that was in the final stages of a journey in the opposite direction to the one his second team were on before a return home which, among others, including a spell reciting poetry and another working in a drinks factory – who is he?
80s. Vague, grim mixture in a defender? (5,7)
90s. County colour?
00s. Right dark flavouring?
10s. Capped eleven times for his country, his only goal for them came against Chile in a World Cup Finals tournament. A midfielder, his first move to another country in football saw him signing for the British club that may well be closest to his native land and, in one of his two appearances for them against us, his team were beaten 2-1 with both of our goals coming within a minute of each other. Moving on to QPR after a year, he never got to play against us for them in his season and a half there or for his third UK club where he completed an unwanted personal hat trick before returning home – name the player.
20s. Sounds like the male of the species is attempting to sing a seasonal tune – almost certainly, very badly!
Answers:
60s. Bristol born Roy Bentley was at both City and Rovers briefly before breaking into the men's game with Newcastle, but he wasn't there that long before a big money move, for that time, took he to Chelsea where he captained them to a league title while becoming the fifth highest scorer in the club's history. Bentley scored nine goals in his twelve games for England while at Stamford Bridge before signing for Fulham and, in 1960, for QPR. Bentley also managed Reading and Swansea.
70s. Billy Hamilton provided the run and cross which enabled Gerry Armstrong to score the goal which beat host nation Spain in the 1982 World Cup. Before that he'd played less than twenty games for QPR before a move to Burnley in 1979. Hamilton scored over fifty goals in his two hundred league appearances for the Clarets before signing for Oxford United in 1984 – in 1987 Hamilton returned to Northern Ireland and had spells with Limerick and Distillery (he also managed both clubs later).
80s. Gavin Maguire.
90s. Devon White.
00s. Dexter Blackstock.
10s. Leroy Fer scored for the Netherlands against Chile in the 2014 World Cup in Brazil. He had spent the 13/14 season with Norwich City and was in their side beaten 2-1 at Cardiff City Stadium in February 2014. Fer moved to QPR for the start of the 14/15 season before a loan move to Swansea was the prelude to a permanent move there in 2016. Fer returned home to play for Feyenoord in 2018 having been relegated from the Premier League with all three of the British teams he represented.
20s. Tom Carroll.