A question from each of the last seven decades on City's next opponents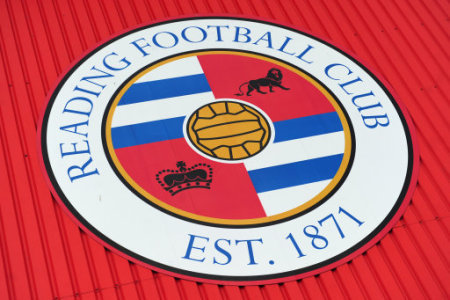 60s. Described as someone whose "game was built on the understanding that no quarter was asked or given, as he let nothing stand in his way in pursuit of a goal", this Londoner played for nine Football League clubs and scored his goals at better than one every other game for three of them. Two of that trio of teams were Welsh, but he wasn't quite so prolific for Reading (although forty plus goals from less than a hundred league appearances was still very impressive going). I saw him score for Reading against us shortly after England had won the World Cup when he still had a year of his time with them left. He played for two more clubs after leaving the Biscuitmen as they were called then and by the end of the decade, his professional career was over, can you name him?
70s. Name three Reading players from this decade whose surnames had a total of five Z's in them.
80s. Christened Frederick, this centreback was known by a different forename throughout a career which began in a place which would hardly qualify as a football hotbed, but they were in the old First Division and winning European trophies when he broke into their first team. Recognition for England at Under 21 level followed during his six years with his first club, but a loan to some shoe makers was the prelude for a permanent switch to a team which I suppose could be called blue Thamesiders. Reading were his next club, but he only played twenty five league games for them during his two years at the club, he did experience a win at Ninian Park during that time though. His final move saw him return to what had been a temporary home, but this time it was for keeps – or for a couple of years at least, at the end of which he left the full time game some eleven years after he entered it, but who is he?
90s. Songbird's stolen treasure? (6,5)
00s. Mess from choir's munch leads to goalscorer. (5,6)
10s. Name the player – he was in a Reading side beaten in a night match at Cardiff City Stadium during this decade, he's won thirty international caps and the Football League club he was with last season had a record of won one, drawn three and lost fourteen in matches he played for them.
20s. Which member of the current Reading squad was voted Man of the Match in a game against Liverpool last season?
Answers to follow:
60s. Pat Terry scored over two hundred and thirty goals in a league career that saw him play just short of five hundred games. He made little impact at his first club, Charlton, but his reputation as a prolific lower division scorer was established when he moved on to Newport County where he scored thirty in fifty five appearances. He signed next for Swansea, but played less than twenty times for them before he turned up next at Gillingham where he managed sixty goals in just one hundred and eight league games. After a short stay at Northampton, he was back in the capital with Millwall where he scored more than forty times in his two year stay. Reading were his next club and he scored against us in a League Cup game and then again at Ninian Park in pre season friendly played a fortnight after England's World Cup win. Swindon and Brentford were his two final full time clubs, but he went on to play non league football for five teams, including Wimbledon and Stevenage.
70s. Dave Bacuzzi, Steve Hetzke and Bob Lenarduzzi (Lawrie Sanchez also played for Reading during this decade).
80s. Irvin Gernon played his first game for Ipswich in 1981 (the year they won what was then called the UEFA Cup) and made sixty six First Division appearances for them over the next six years. He was loaned to Northampton towards the end of his time with Ipswich and the following season he signed for Gillingham on a permanent basis. Gernon was with Reading between 1988 and 1990 and started for them in their 2-1 away win over City in October 1988 before returning to Northampton for a couple of seasons.
90s. Martin Booty.
00s. Simon Church.
10s.Simon Cox has thirty caps for the Republic of Ireland, he was in the Reading side beaten 2-1 by City in November 2014 and Southend had an appalling record in matches he played for them in 19/20.
20s. Josh Laurent was picked as a Man of the Match during the BBC's live coverage of Shrewsbury's 2-2 draw with Liverpool in the FA Cup.