Well into the final straight now for Cardiff City's season, but, although there's nothing to play for on the face of it, you'd like to think that both the staff and players at the club would want to dispel the awful feeling that's been around since last weekend when all of the team's limitations, and the limitations of the miserable, dull and inferiority complex ridden approach adopted at the club over the past ten years, were, once again, ruthlessly exposed in a derby match. That said, we're up against our modern day bogey team Reading, who, without looking it up. we haven't beaten in something like thirteen matches – the good thing is mind, if we do lose then it increases the chances of the cheats at Derby finally being relegated.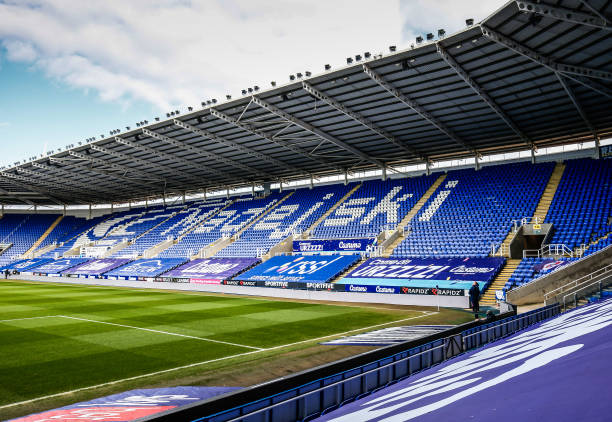 Here's seven Reading related questions from each decade back to the sixties.
60s. Possessing a name that was virtually identical to one synonymous with the country of his birth, this winger started off with a team of roamers and certainly made an impact with his twenty one goals from thirty seven league matches. However, he did not do enough to impress the man who was probably the most successful manager that club ever had and he moved to the coast to wear stripes and get the regular first team football he had been denied. Reading were his third, and final, club in a career which lasted seventeen years and saw nearly one hundred league goals scored in just short of five hundred league appearances – more than half of them for the side that was nicknamed the Biscuitmen at that time, who am I describing?
70s. Between 72/73 and 78/79 three players dominated Reading's Player of the Year award completely, with three wins for one of them and two for the other two. Name the three players – I think two of them are pretty easy if you're old enough to remember that time, but the other one may be more difficult – as a small clue, he was a midfielder whose surname has a bit of a link to an Olympic sport.
80s. This midfielder, who spent time on loan to Reading and Newport County from a First Division team in the middle of this decade, was dishevelled and distressed after a hair cut by the sound of it, who is he?
90s. I ran and shaved via Swindon to twice become a loanee .(6,7)
00s. Capped sixty seven times by his country, who knows, this forward would have needed to walk nearly ten tines five hundred miles to his second British club (Gordon Brown's team was his first), but I doubt it he did somehow. Next he turned up at a left leaning valley, before signing for Reading. He was a Christmas visitor to Ninian Park during his time with the Royals (who were the club he played for more than any other). After a loan at a club that wore another combination of blue and white, he moved close to a motorway in the capital before ending his time in this country among Christmas birds. He then spent a little time in China and America before returning to his, two, island home to see out his career, can you name him?
10s. During this decade four players who, between them, have won 234 caps for the same country (that figure can still grow) played against us at Cardiff City Stadium, name the four.
20s. Young defender or religious home not far from Caerphilly?
Answers:
60s. Glasgow born Johnny Walker was sold by Wolves boss Stan Cullis to Southampton despite a tremendous games per goal record. He was less prolific after that, but more than four hundred and fifty games for them and Reading combined was ample proof that they both got full value for the fairly modest fees they paid for him.
70s. Reading's long serving, and under sized, goalkeeper of this time Steve Death won the Player of the Year award at the club three times in the seasons mentioned in the question as well as in 69/70. Robin Friday was their Player of the Year in 74/75 and 75/76 and midfielder Richie Bowman got the award in 77/78 and 78/79.
80s. Sean Reck spent time on loan to Reading and Newport in the 85/86 season from Oxford United – he also had a spell at Wrexham later in his career.
90s. Adrian Viveash had two loan spells with Reading from Swindon in the early nineties.
00s. Tony Rougier played for a variety of clubs in his native Trinidad and Tobago before signing for Raith Rovers and the team supported by the Communards, Hibs. Rougier then moved to England when he signed for Port Vale and was in the Reading team which drew 2-2 at Ninian Park on Boxing Day 2001. After a loan spell at Brighton, Rougier was transferred to Brentford from Reading and then had a short spell with Bristol City.
10s. Chris Gunter (107 caps for Wales and still counting), Hal Robson-Kanu (46), David Edwards (43) and Simon Church (38) all played for Reading in matches at Cardiff Coty Stadium during this decade.
20s. Nelson Abbey.