After last week's encouraging start against Norwich, City travel to Reading on Saturday for their first away game in 22/23 and face opponents who they finally beat at the back end of last season after a winless run that extended back to November 2015.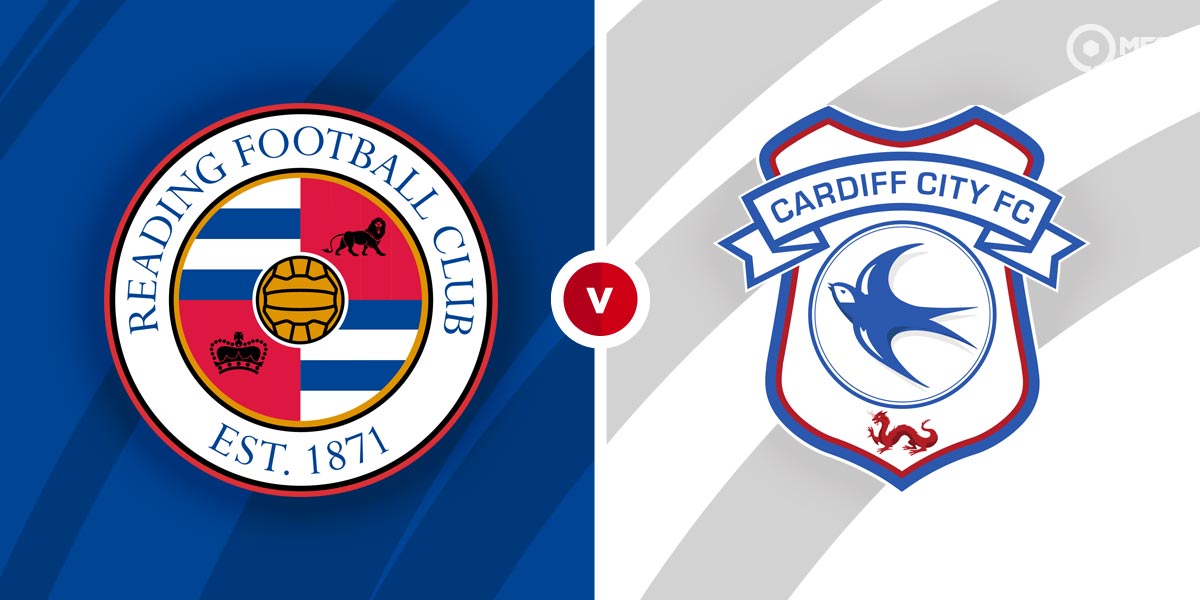 Reading were many a pundits tip for relegation before a ball was kicked in anger in the Championship and, in a repeat of last season, another already lengthy injury list and a defeat at Blackpool on the opening day has meant that expectations at pretty low at whatever Reading's post Elm Park home is called these days.
In saying that, opposition sides are going to be looking at us for the next month or two at least and thinking we present them with a decent opportunity of picking up three points ,- by far the most common outcome of a Reading v Cardiff match has been a draw in recent years and I'd be content with more of the same on the weekend.
In the meantime, here's seven questions on Reading dating back to the sixties, I'll post the answers on here on Sunday.
60s. Born in a village in Oxfordshire which could be said to represent half a cigarette company, this one club man was something of a fixture in Reading's defence for fifteen years and through this decade = according to his Wikipedia page, he is third on the all time appearances list for the club, but can you name him?
70s. This member of a Reading back four which once went one thousand, one hundred and three minutes without conceding a goal in the first of two spells he had with the club moved down river when he could not agree terms for a new contract before his next move took him a little to the south to a croquet club. Moving to a military location to play in a partly red shirt, he returned to each of his first two clubs to end his playing career.
However, he went on to have what probably qualifies as a mixed record in management – he did not enjoy great success in his first job at a club whose ground is a yawning clough according to my thesaurus. Next, he was handed the almost impossible task of keeping a red and white striped side in the Football League, he came close to succeeding though as only three of his thirteen games in charge were lost. However, when both the Chairman and Vice Chairman were arrested as part of an investigation into the club's finances, he resigned only to resurface at another stripey team who then were coming to the end of their time at a happy field. Although there were no great expectations of success at his latest club, he did take them to a Play Off Final in his second season, but a poor start in new surroundings saw him leaving his job a few months later, who am I describing?
80s. Scottish town undergoes mass perm perhaps?
90s. Moaners about vet twice end up a loser against Cardiff within a month (5,5,).
00s. This midfielder made his Reading debut when he came on as a sub against Manchester United, he scored his first goal for them at Liverpool and was then sent off a fortnight later against Blackburn. He won fifteen caps for his country, with his only goal coming in a win in Germany which ensured qualification for the Euros where he played a part in all three of their games – who is he?
10s. Primarily a defender, but sometimes a midfielder, this player was capped seventy nine times for his country without scoring a goal. One of only eight career goals was scored in a 2-2 draw with City in 2007 . A few months later he was sold to the London club he played most games for during his career and Reading was a brief stopping off post for him when he left them after six years. Not offered a new deal by Reading after his six month contract with them ran out, he was a squad member in a promotion season to the Premier League with Lancashire clarets. He next stayed in the top flight with May blossom dwellers and his last club was an all male environment in the Midlands – do you know who he is?
20s. Which Reading player from early in this decade was booked in a Champions League game last season in which his team beat Barcelona 3-0?
Answers:
60s. Benson born Dick Spiers made 505 appearances for Reading in all competitions between 1955 and 1970.
70s.Gary Peters was part of a record breaking Reading defence before leaving for Fulham and then Wimbledon. Aldershot were his next club, before he had further spells with Reading and Fulham before retiring. He has also managed Preston, Exeter and Shrewsbury with varying degrees of success.
80s. Keith Curle.
90.s Steve Moran was in the Reading teams City completed a league double over during April 1990.
00s. Marek Matejovsky scored for the Czech Republic in a 3-0 win over Germany in Munich which enabled the Czech's to qualify for Euro 2008.
10s.Northern Ireland international Chris Baird scored for Southampton in their 2-2 draw with us in March 2007 and soon moved on to Fulham where he was a regular in their Premier League side until their relegation in 2013. After his brief spell with Reading, Baird moved to West Brom and then Derby.
20s. Omar Richards, now of Nottingham Forest was booked in a Champions League game against Barcelona in December of last year while he was a Bayern Munich player.