Cardiff City reach the halfway point of their league season tomorrow and, if the Chairman's remarks at the start of the campaign were representative of Boardroom feeling, there are going to be some frustrated and angry Board members around the place this morning. Whatever the situation at the club though, the seven decades quiz goes on (except when we play Wycombe!) and although our next opponents, Rotherham United, are a side we've not played too often in my City supporting life time, there have been ample matches between the two sides in the last fifty seven years to enable me to set a quiz in the usual format.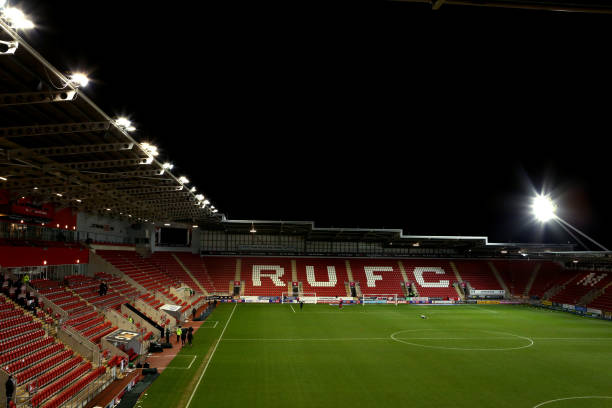 60s. The football world mourned the death of Tommy Docherty yesterday and the controversial Scot had a spell as manager of Rotherham – what was the score in the only match City played against a Docherty managed Rotherham? Also, Docherty signed someone who was playing as a midfielder in Central League (reserve team) football who undoubtedly was his finest signing for the club, who?
70s. Who was the forty four times capped international who scored a match deciding goal in a game between the two clubs during this decade?
80s. A few years after this forward's brief and forgettable City career came to an end (he made his first start for us in a match with Rotherham), there was a documentary narrated by John Peel about his birthplace which had its own "scene" or "beat" – not bad going for a Scottish town with a population of around 20,000. The most famous purveyors of this beat were a band named after a character from a children's TV programme who had a top five hit with a cover of a Rolling Stones song. As for the player, he departed City for Caerleon – who is he and can you name his musical birthplace and the band with the top five hit?
90s. What was the combined age of City's scorers in the "Zois match"?
00s. Rotherham defender best avoided on a golf course perhaps? (7)
10s. Church in need of wide football boots? (4,9)
20s. Only red washing for this summer signing. (3,7)
Answers to follow