City entertain Sheffield United for the first time in over four years tomorrow looking to improve on a record of three wins in their last four games against an underachieving side that are showing signs of stirring after taking seven points from their last nine and not conceding a goal in the process – given our home record, I'd settle for a score draw at the moment.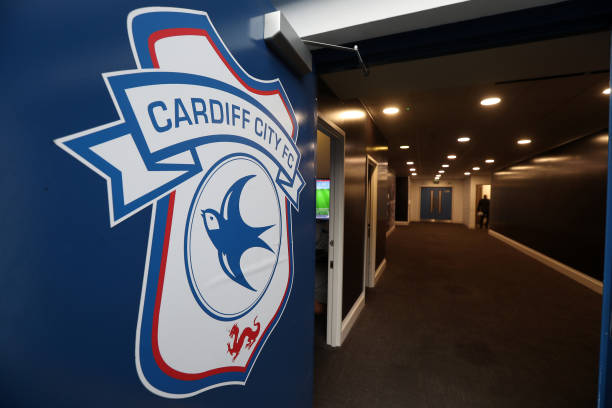 Here's seven Sheffield United related questions going back over the decades.
60s. Quite a tough one to start with, what was unusual about every City team which played against Sheffield United during this decade prior to 1968?
70s. This Yorkshire born midfielder turned down a move to Ipswich towards the end of his long stint at Sheffield United and may well have lived to regret it when, after twelve years at Bramall Lane, he crossed the Pennines to play for a club which comes on to the pitch at home games backed by a Dubliner's song. After finding life a struggle there, he headed east again to play for one of the sides whose ground is outside the city/town they represent. His final league club were regular contestants in the Welsh Cup, winning it three times, and he had a stint in charge of them for a few months before he settled in Norway where he played and then managed well into the 2010s, who am I describing?
80s. Extra Large vest search turns up Ninian Park loser instead (5,7).
90s. One time Cup Winners Cup opponents of ours after a visit to the barbers maybe?
00s. Glam rockers (and Bumpers) get in a state!
10s. His move from one London team to another involved the highest ever fee paid for a sixteen year old at the time, but as he never played a first team game for the buying club, it wasn't really money well spent. His first taste of senior football came while fighting a successful relegation battle on loan and he returned to the club involved on a permanent basis. His career then prospered and he joined Sheffield United when his contract ran out, but, after playing under four managers within the space of five months, he returned to his old club after only twenty odd appearances (one of which was at Cardiff City Stadium). Never a prolific scorer, his only goal in his third spell with this club came against Sheffield United and when he moved on again, it was to play non league football for the Reds and then at the Rec – name him.
20s. A version of deer bangers (not venison sausages!) found in Yorkshire (6,5)!
Answers:
60s. They fielded the same team in each game. A bit of a catch question this, City only played Sheffield United twice in the sixties before 1968 and that was within a five day period early in 1961/62 – the sides drew 1-1 at Ninian Park on 23/8/61 and we lost 1-0 in the reverse fixture less than a week later.
70s. Mick Speight played just under two hundred league matches for Sheffield United between 1969 and 1980 before moving to Blackburn Rovers. His next transfer saw him going to Blundell Park, Cleethorpes to play for Grimsby Town before a spell as a player and then player/manager at Chester.
80s. Steve Charles was in the Sheffield United team beaten 2-0 at Ninian Park in September 1983.
90s. Shaun Derry was in the Sheffield United side which beat us 4-1 in a Fourth Round FA Cup tie in January 1999.
00s. Paddy Kenny often seemed to be "in a paddy".
10s. Leon Britton cost West Ham £400,000 when they bought him as a sixteen year old from Arsenal in 1999. Four years later, he helped Swansea keep their Football League place while on loan there and he joined them permanently when he was released at the end of the 02/03 season. Britton was a regular in the Swansea side which rose through the divisions to the brink of the Premier League until he left to join Sheffield United in the summer of 2010 and he was roundly abused by the home crowd when he made his debut for the Blades in a 1-1 draw at Cardiff City Stadium on the opening day of the 10/11 campaign. Within a few months, Britton was back at Swansea and played for them in the Premier League over the next seven years before ending his playing days with spells at Llanelli and Ammanford.
20s. Sander Berge.