It's pressure of time rather than a desire to change the format in any way which is making me go for something a bit different in this first quiz of a new season. As I type this, I'm not sure what I'm going to do for the nineties and twenties questions, but for all of the others, can you identify these scorers in games between the clubs from the clues given?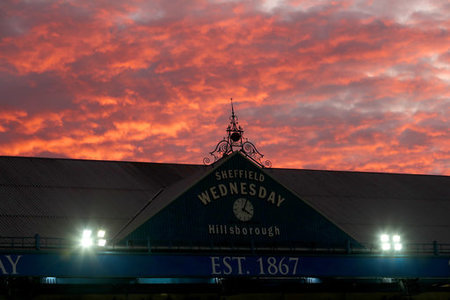 60s. Born Sale, also played for Mossley, among others. Has a son who played international football for the country he spent his whole career in.
70s. "A cultured player who relied on skill rather than brawn for his success", he was born in a capital city in a country he never represented internationally. Retired from playing after a car accident in the west country.
80s. Born Rotherham, scored at a rate of one in every two games for the side he represented in a City v Wednesday game, has managed in international football.
90s. Sounds like an old Wimbledon winner's weighty autobiography, but in reality, he's a Brazilian "journeyman"!
00s. This goal came on his first start for City or Wednesday, has played for sixteen clubs – he first ever senior game was against Darlington for a side who play in a shirt colour I've never heard applied to any other club.
10s. Born Irvine, despite aural appearances to the contrary, he isn't currently playing in Western Australia. Was an Ammie for a while.
20s. His middle names are Armani Keanu Roma and if he plays tomorrow, he will be making his Championship debut for the Owls, who is he?
Answers:
60s. Don Megson who scored Wednesday's first goal on twenty six minutes in their 2-0 home win over City on 3/4/62 from his normal full back position. Don's son Neil played and managed solely in the USA and won a couple of caps for that country in 1988.
70s. Bit naughty this one – Belfast born Albert Larmour put through his own net in three minutes in City's 2-1 win at Hillsborough on 7/9/74.
80s. Two of Ian Baird's six goals in twelve games during his loan spell with us came in our 5-2 away defeat by Wednesday on 17/12/83 – in 1999, Baird managed Hong Kong for a spell.
90s. Emerson Thome.
00s. Leon Clarke scored Wednesday's first goal in a 2-1 win at Ninian Park on 7/4/07 – his first ever game was against Darlington in the League Cup while wearing the old gold of Wolves.
10s. Craig Conway's goal with ten minutes left was the only one of the game when we beat Wednesday at home on 2/12/12. Currently playing for Perth based St. Johnstone, he was with Salford City (the Ammies) last season.
20s, Chey Dunkley, who was signed from Wigan in the summer.