Usual format, seven questions on our next opponents dating back to the sixties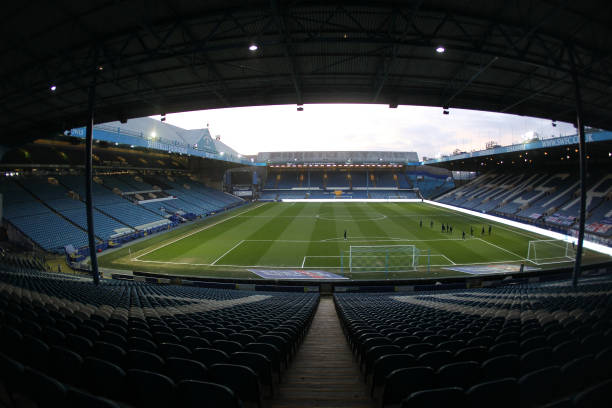 60s. Born in a place where the local football club went into liquidation in the early noughties (only to be replaced by a new version almost immediately), this inside forward started off at a numbered club where his goalscoring feats attracted the attention of Sheffield Wednesday to begin a sequence where he played in stripes, then halves and then hoops. His encounters with City came all in a rush and were successful, but, despite maintaining his healthy scoring rate, his time at the last two of these teams was very brief. In fact, after his three years at Hillsborough, he never played more than twenty league matches again for any of his clubs. He wore blue for a club whose name does not contain the name of the place they are based in, then spent time at what is traditionally one of the coldest grounds in England, before a move abroad to a place where I imagine it gets much colder at certain times of year. Low temperatures would not have been too much of a problem at his next overseas club which, like one of his previous teams, featured the letter J prominently in its name, before he returned to where his career had started – maybe he could have finally got past that twenty game mark with them, but circumstances beyond his control made that impossible – who am I describing?
70s. This forward's first encounter with City while with Sheffield Wednesday was an unhappy one as he watched the man whose place he was taking score twice against his former club. Over the next three seasons, he was a regular opponent of ours and, although he experienced Wednesday wins during that time, he couldn't find the net for them. As his team declined, there was a one game temporary stay at an arboretum before he turned somewhat catty. His goalscoring rate, which was never great, didn't improve in spells with fiends or headwear specialists, but that didn't stop Sir Alf Ramsey selecting him at a time when he was still England manager, the odd thing was though that this Englishman never won any sort of international cap and was never selected in a squad to represent his country – who is he?
80s. Who is this? Born in a place which produced a couple of England World Cup winners, this defender's career never came close to reaching similar heights. Starting off with his local team, he was a fairly regular selection during a mediocre period for this club before moving to Wednesday in the late seventies. He played much more first team football at Hillsborough as he was inon the early days of a climb which eventually saw them return to the top flight after some time in the third tier and also scored the only goal of his career while with them. He returned to England after a spell in Sweden to play in a place which you might have thought made flour in a rural setting, before a single appearance for blue northerners ended his league career – he lived a spartan existence for a while after that.
90s. Rake and crib combination produces one time Wednesday man. (4,7)
00s. Top scorer for Wednesday in a season during this decade and a reported one time target for West Ham, he also played for us against them in a game at Ninian Park in the noughties, who?
10s. Who was the Sheffield Wednesday player, who was in one of their teams beaten in Cardiff during this decade, who retired from the game through a combination of disillusionment and wanting to devout more time to his religious beliefs?
20s. Middle eastern capital feeling obstinate?
Answers:
60s. Airdrie born Bobby Craig began his career with Third Lanark, scoring a very impressive sixty one goals in the one hundred and twenty four league games he played for them before signing for Sheffield Wednesday in 1959. He played twice within a week in August 1960 against City as Wednesday completed a double and managed twenty five goals in his eighty four First Division appearances for them before he moved to Blackburn in 1962, but, after three more goals in eight matches, he quickly moved to Celtic where, despite thirteen goals from seventeen league appearances, he was deemed surplus to requirements and transferred to St Johnstone. Spells with Oldham, Toronto City and Johannesburg Wanderers followed before he was back with Third Lanark in 1967, but he was to play in that club's final ever game as financial problems forced its closure a few weeks after Craig's arrival.
70s. David Sunley was in the Sheffield Wednesday team beaten 4-0 at Ninian Park in January 1971 – a game in which Alan Warboys scored his first City goals against the team we'd signed him from a fortnight earlier. Sunley played a game on loan at Forest in 1975 before signing for Hull and there were spells with Lincoln and Stockport before he retired from full time football. In 1973, Sunley was selected by Sir Alf Ramsey for a Football Association squad which toured Gibraltar under his management.
80s. Ray Blackhall was born in Ashington, the birthplace of the Charlton brothers and played just over forty times for Newcastle before signing for Sheffield Wednesday. Blackhall left in 1982 to play for Swedish team IK Tord briefly, but was back in England at Mansfield within months. After a single appearance for Carlisle, he dropped into non league football with Blyth Spartans.
90s. Dean Barrick.
00s. Guylain Ndumbu-Nsungu was Sheffield Wednesday's top scorer in 03/04 and was a reported target for West Ham that year – he came on as a sub for City in a 1-0 home win over Wednesday in March 2006.
10s. Jeremy Helan was in the Wednesday side beaten 1-0 in Cardiff in December 2012.
20s. Aden Flint.