City go to Stoke in their third game of a very busy December, here's seven questions on our next opponents going back to the sixties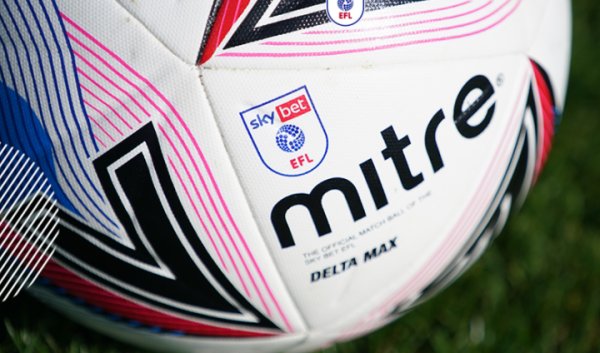 60s. Described as more of a playmaker than a goalscorer, this midfielder's career started immediately after the Second World War with a junior club which might be named after half a museum or a famous venue for concerts. His first senior club bit the dust decades ago, but they had an illustrious past with a league title triumph, cup wins (they played in a Cup Final less than ten years before their demise) and competing in Europe – as well as a friendly against Argentina! One of a few nicknames this club had was the Redcoats, but he wore white at his next club as he moved to the coast not too far from a British Open golf venue. Three years later he signed for Stoke and spent eight seasons with them during which he fell just short of two hundred appearances for them in all competitions – his one encounter with City during this decade saw him on the losing side. When he left Stoke, he dropped into non league football as he moved a fairly short distance to sign for a club that have had two goes at playing in the Football League and recently paid a heavy price for their second failure at that level. Who am I describing?
70s. If I were into feeble jokes, I could say that this diminutive midfielder (who I happen to share a date of birth with!) has a surname which suggests he was game for a laugh, but I'm not, so I won't! He started his career at Stoke and one of his more memorable games for them came against City, but he was more of a bit part player at the Victoria Ground and moved on as the seventies came to an end to play in a different combination of red and white for a club that now have a new home by a motorway. When he left after three years and close to one hundred and fifty games, his stay with rivals of Stoke's was both injury ravaged and very short of first team appearances. His season wearing blue at a club which used to have a reputation for producing fine goalkeepers did not go too well either and he ended his playing days with the club which, based on the first two questions in this quiz, would appear to be a pre retirement home for former Stoke players! Can you name him?
80s. In the only meeting between the clubs during this decade, where on the pitch was the score Stoke 29, Cardiff 2 relevant and what does it refer to?
90s. Blast! He doesn't deserve an encore for his performance against City in an Autoglass Trophy match! (4,7)
00s. He was in his country's squad for Euro 96, was voted the best Stoke player in the first ten years of the Britannia Stadium's existence and lost his one encounter with City, who is he?
10s. His father made enquiries about him representing England, but it turned out he was not eligible. He made his first international appearance in a win over Wales a year later and within another twelve months had featured in a six goal thriller for his country. He had also played for Stoke against City during this decade, but can you name him?
20s. What links Chelmsford, Carmarthen, Southampton and Rintein in the current Stoke squad?
Answers:
60s. Glasgow born Bobby Cairns played first for a junior side called Royal Albert before having a short spell with Third Lanark. He established himself at Ayr United though where his performances persuaded Stoke to sign him and a team mate. Cairns stayed with Stoke until 1961 and in his penultimate season, he played in their side when they were beaten 1-0 at home in April 1960 by a City team that would secure promotion to the od First Division within a week. Cairns ended his career with Macclesfield Town.
70s. Son of successful Stoke manager Tony, Steve Waddington scored one of the five league goals he managed in just over fifty league appearances for the Potters in a 2-0 win over City in April 1978. Waddington signed for Walsall next before making just one league appearance for Port Vale, he then moved on to Chesterfield and Macclesfield.
80s. In the FA Cup Fourth Round tie between the teams, which Stoke won 2-1, in January 1987, Stoke's back four featured players who would win twenty nine full international caps between them Lee Dixon and Steve Bould, who won 22 and 2 England caps respectively, and their captain George Berry who played five times for Wales. Terry Boyle, with his two caps for Wales, was the only international in our back four.
90s. Carl Beeston.
00s. Peter Hoekstra was in the Netherlands squad for the 1996 Euros and was on the receiving end of a Peter Thorne hat trick when we won 3-2 at the Britannia Stadium in December 2003.
10s. Steven Nzonzi's father approached then England manager Sam Allardyce in 2016 offering his services to England, but an earlier appearance for France's Under 21 team made him ineligible despite him having been in the UK for the requisite period. Nzonzi won his first full cap for France when he came on as a sub in a 2-0 win over Wales in Paris in November 2017 and was also brought on as a sub in the 2018 World Cup Final when France beat Croatia 4-2. Nzonzi was in the Stoke teams which drew 0-0 and 1-1 with City in the Premier League in 13/14.
20s. Chelmsford born Morgan Fox, Carmarthen born Joe Allen, Southampton born Sam Vokes and Rintein (Germany) born Adam Davies have all played for Wales – Fox at Under 21 level.