Before the quiz, I'd just like to do a very quick round up of events this week. There were two games of interest on Tuesday, first City's Under 23s maintained their one hundred per cent winning record by coming out on top by 2-1 at Ipswich with goals by Taylor Jones and Chanka Zimba after what would appear to have been a tough battle in which they had to do a lot of defending.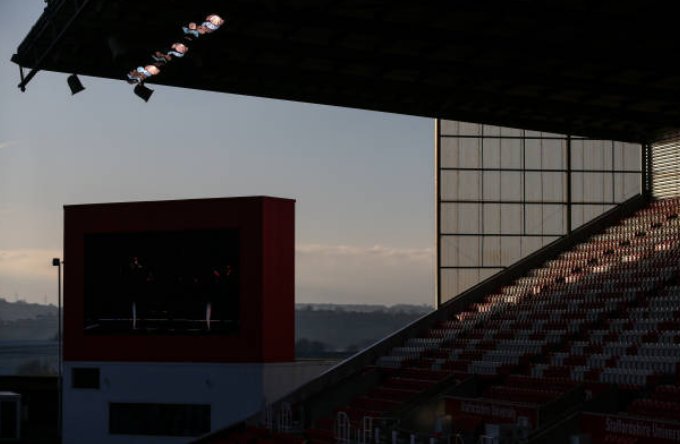 There was no streaming of the game and I'll repeat something I said in a messageboard post this week – City have, rightly, been getting a lot of stick in the last month or two, but they should be given full credit, not only for streaming all Under 23 home games free of charge, but also for allowing free entry to all of those who want to watch the match "in the flesh".
Given the way that the fixtures have gone this season with a lot of home matches early on, it is to be hoped that some of the teams we're going to be traveling to in the coming weeks will stream matches – we've only got two more home games this side of Christmas.
A few hours later a record crowd for a Women's international in this country of just under five and a half thousand was at Cardiff City Stadium to watch Wales continue their promisng start to their World Cup qualifying campaign with a 4-0 win over Estonia.
The visitors (who had lost 11-0 in France a few days earlier) offered little other than dogged defence with the amazing match stats (eighty per cent possession to Wales, thirty one goal attempts to nil in their favour and fourteen corners with none gained by the visitors) an eloquent testimony to how one sided it was. Maybe Wales could be criticised for not scoring more, but I thought it was an encouraging and quite entertaining performance with the goals coming from Angharad James, Helen Ward, Tash Harding and captain Sophie Ingle.
Meanwhile, there's plenty of speculation as to who could be City's next manager. Chris Wilder had been favourite in the betting, but that always seemed unlikely to me and the media seem to have cooled on that rumour in the last couple of days.
Clearly, all of the names being linked could be completely wide of the mark, but, for me at least, it's encouraging that many of those being mentioned as possibilities are young coaches or assistant managers with a good reputation when it comes to youth development for whom it would be a first managerial job.
This comes on top of of rumours that Vincent Tan is open to the idea of a younger man taking over this time, but, for now, there's nothing to indicate that the timetable given by the club, with a formal appointment being delayed until the next international break, is likely to change.
Anyway, on to the quiz which is in the usual format with questions relating to our next opponents from the last seven decades – I'll post the answers on Sunday.
60s. A "chopper" before the Chelsea version, this defensive midfielder was most famous for his time with his home town club who employed his mother as laundry lady for thirty years. He played for his country four times with three of his caps coming at a World Cup Finals tournament and was described as mad by one of his coaches at Stoke where he spent a couple of seasons towards the end of his career. Not averse to headbutting opponents when he knew the referee wasn't watching, he was unbeaten against City in his encounters with them while at Stoke, can you name him?
70s. This man played for one of the two teams in the city of his birth and had a hate, hate relationship with the other side. Derby games saw him involved in a number of incidents including admitting he would have been sent for a spell in jail if team mates had not pulled him away after he had grabbed the opposition's star player by the throat, refusing to leave the field after being sent off by Clive Thomas in a derby game and having policemen visit his home before another match between the two sides to say they were taking a death threat against him, that had been received by a local paper, seriously. When the other team dropped out of the division, he said he was sorry because it meant his side had lost a guaranteed four points a season! He also played for Stoke twice against City during this decade, finishing on the winning side on both occasions, but can you name him?
80s. There were four past or future England internationals involved for Stoke in the one game they played against us during this decade, name them.
90s. Diagnosed with type one diabetes at twenty one, he went on to work in Macedonia and Cyprus after retiring from playing and managed to rack up the highest winning percentage of any manager at the club he was working for in the latter of those two countries. He also played against Stoke for City during this decade, who is he?
00s. Masonic symbol from high up Midlands spa town?
10s. Involved in a drama set in Chile (7,4).
20s. He scored his first career goal in an FA Cup win over Swansea as an eighteen year old. Until this season, it was his only career goal, but he's scored a couple this season for Stoke, he's also an England Under 20 international who was part of a Toulon trophy winning squad, do you know his name?
Answers:
60s. Eddie Clamp played over two hundred league matches for Wolves during eight years at the club and played in all three of England's matches at the 1958 World Cup. Moving on to Arsenal in 1961, Clamp was signed by future City manager George Swindin, but when his former Wolves team mate and captain Billy Wright took over as boss, Clamp found himself surplus to requirements and signed for Stoke a year later. Stoke were promoted in Clamp's first season with them which saw his team draw 1-1 at Ninian Park and triumph 1-0 at the Victoria Ground and he was a fairly regular choice in the first team in their first season back in the top flight before an unsuccessful end to his Football League career with Peterborough.
70s. Mike Doyle was incensed by a bad tackle by George Best which broke his friend and team mate Glyn Pardoe's leg in two places in a Manchester derby and said he lost it completely afterwards as grabbed Best by the throat. He was also sent off along with Lou Macari in a later derby game and both players refused to leave the pitch causing Clive Thomas to lead both teams off and stop the game until both players had been locked in their side's dressing room. Doyle signed for Stoke in 1978 after sixteen years at Maine Road and was in their sides which won 2-0 at home and 3-1 at Ninian Park in 78/79 as his team clinched promotion to the First Division.
80s. Lee Dixon, Steve Bould and Brian Talbot were all in the Stoke side which beat us 2-1 at the Victoria Ground in the Fourth Round of the FA Cup in 86/87, while their team was managed by Mick Mills.
90s. Cameron Toshack is a frequent candidate for the award of worst City player ever when that subject is discussed by supporters, but his diagnosis with type one diabetes while with in 91/92 may well have something to do with that. Toshack played five times for City with one of his appearances coming as a substitute in a 3-0 Autoglass Trophy defeat at Stoke in January 1992.
00s. Lewis Buxton was in the Stoke side beaten 3-0 at Ninian Park in February 2006 – a lewis is a device used to help lift heavy stones which is also a device associated with Free Masonry with Lewis being a name traditionally given to the son of a Mason. Buxton is a spa town in Derbyshire which is England's highest market town.
10s. Charlie Adam.
20s. Josh Tymon.