Stoke City, the team Steve Morison's managerial career started against, come to Cardiff City Stadium on Wednesday with any lingering Play Off hopes hanging by a thread. In fact, their run of eight matches without a win means that even thirty points from their final ten matches would see them finish with seventy six, a figure that is often not enough to secure a top six finish. Therefore, to all intents and purposes, it's another season in the Championship for a club which posted some truly horrendous financial figures (even by Championship standards) recently.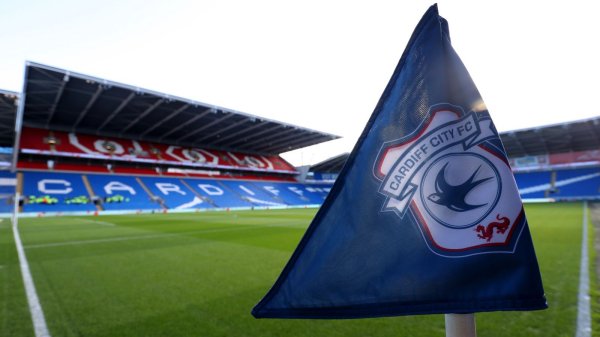 Few would have given Morison much chance of still being in his job come March with a contract for a further year already signed when his side trailed 3-0 well into the second half at Stoke last October, but the fightback to gain a point that day was an immediate hint that maybe the new man could turn things around for a club that was staring its ninth straight defeat in the face.
Anyway, here's the seven questions in the usual format about our latest opponents.
60s. Scorer of an international hat trick against Spain, this forward was described as follows by Stanley Matthews;-
"[He had] superb ball control – he could kill a ball and lay it off with one touch … his speed of footwork bamboozled even the best of defenders … his reading of a game proved him a cerebral player."
Virtually all of this man's career was spent with Matthews as a team mate and even when they'd left Stoke, the two were to meet up again – although the footballing knight, apparently, drew the line at turning out for this man's last club, Oswestry Town! Who am I describing?
70s. This Shrewsbury born defensive midfielder and occasional full back made his bow for Stoke at a time when he might well have been called a wing half. Once he got into the Stoke team, he seldom lost his place. although there was a brief loan spell when he became a Stoker at a club far from the north east of England despite what their name may suggest. Sold for a bug fee n the early seventies to a club a bit to the north, he ended up playing more games for them than he did for Stoke although they were in a gradual decline after beginning the decade with a bang. He ended the decade at another venue with a misleading name because nobody ever hit any fours or sixes there, but injury forced his retirement at the age of thirty one having only played six times in two years for his final team – can you name him?
80s. Mode of transport on the edge apparently.
90s. His first team career with City lasted a couple of seasons and consisted of appearances (all but one as a sub) against Maidstone, Scarborough, Mansfield, Doncaster, Stoke and Newport AFC. After leaving us, he played for Rossendale and Tottington, who?
00s. Lentil cure for a custodian? (4,6)
10s. His last appearance for City came against Stoke during this decade, his next after that was for the Storks, who am I referring to?
20s. Boulanger from the UK's third largest island (well, kind of) ?
Answers:
60s. Jackie Mudie spent a couple of years in the early sixties with Stoke, but it was at Blackpool where he cemented his reputation as a skillful goalscorer. Mudie found the net one hundred and forty four times in league matches for Blackpool from 1947 to 1961 which it turned out exactly matched the period Matthews was at Bloomfield Road. The pair were reunited at Stoke until 1963 when Mudie moved to Port Vale, the club Matthews signed for in 1965 and for the next two years, Mudie wash his manager until he resigned and was replaced by Matthews. Scorer of nine goals in his seventeen matches for Scotland, Mudie scored three times in a World Cup qualifying match against Spain at Hampden Park in 1957.
70s. Mike Bernard had a loan spell at American club Cleveland Stokers during his time with Stoke. He was in the Stoke team which won the League Cup in 1972, but was then sold to Everton for £140,000. In 1977, Barnard moved to Boundary Park, Oldham but a bad calf injury forced his retirement after only playing half a dozen times for them.
80s. Cliff Carr.
90s. Jamie Unsworth came on as a sub in City's 3-0 loss at Stoke in the Associate Members Cup in January 1992.
00s. Neil Cutler.
10s. Omar Bogle came on as a sub after an hour of Neil Harris' first home game as City manager, a 1-0 win over Stoke in November 2019. It was Bogle's final appearance for the club. The next game he played was in March 2020 while on loan to Den Haag.
20s. Lewis Baker – in my ignorance, I only discovered on the day I set this question that the isle of Lewis is not a single island, it's part of an island called Lewis and Harris (the two areas are separated by a mountain range) which is the third largest in the UK after the islands of Great Britain and Ireland.